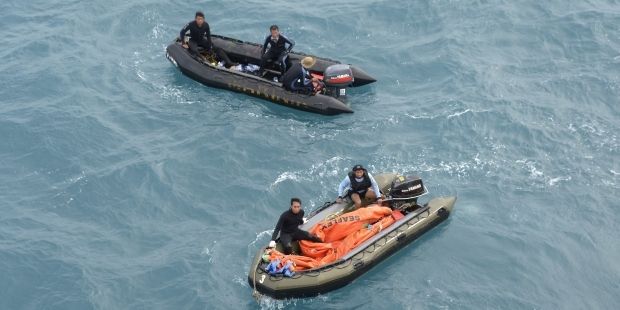 REUTERS
As UNIAN reported earlier, the plane, with 155 passengers (most Indonesians) and seven crew members on board, was flying from Indonesia Surabaya to Singapore when air traffic control in Jakarta lost contact with it on Sunday morning.
"In particular, the bodies of two victims that were found by the divers have been pulled out of 34-meter deep water onto an Indonesian geodesic vessel, the Mahakarya Geo Survey," the head of the search team Muhammad Aga Ridha Aldila said to the Internet portal Detik.com.
"At the moment, the number of the bodies pulled out of water has reached 48 persons," the head of search and rescue operations and the head of the National Search and Rescue Management of Basarnas in Indonesia Henry Bambang Sulisto said.