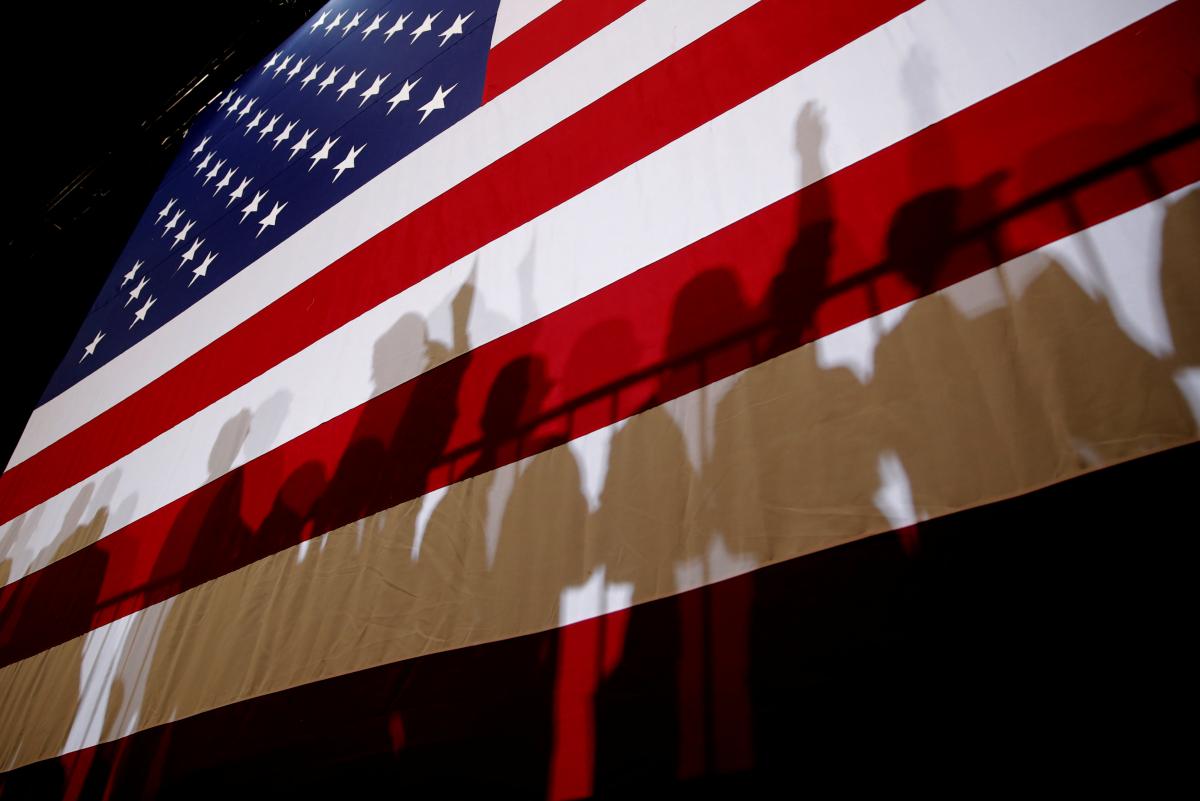 REUTERS
Nearly half of all current military troops believe the United States will be drawn into a major war soon, a jarring rise in anxiety among service members worried about global instability in general and Russia and China in particular, according to a new Military Times poll of active-duty troops.
About 46 percent of troops who responded to the anonymous survey of currently serving Military Times readers said they believe the U.S. will be drawn into a new war within the next year. That's a jarring increase from only about 5 percent who said the same thing in a similar poll conducted in September 2017.
Another 50 percent think the country will not end up in a major conflict during the next year. But that number is falling, down from more than two-thirds of those surveyed last fall who said a war was unlikely.
Read alsoNATO prepared for 'growing Russian threat' – media
The fears of war come as President Donald Trump in the last year has repeatedly emphasized improving military readiness in the face of growing threats from foreign adversaries, both loosely affiliated terrorist groups and traditional major power rivals. At the same time, top Pentagon officials have spoken publicly about the need to prepare for a conflict against a "near-peer" adversary.
When asked about specific countries, troops said Russia and China were among their top concerns. The poll showed a big increase in the number of troops who identify those two countries as significant or major threats: About 71 percent of troops said Russia was a significant threat, up 18 points from last year's survey. And 69 percent of troops said China poses a significant threat, up 24 points from last year.
Cyber-terrorism topped the list of threats to U.S. security in the Military Times poll. Nearly 89 percent of those surveyed listed it as a significant threat, with more than half of those calling it a major concern.
And many troops worry the U.S. is not fully prepared for cyber warfare. One-third of service members said they disapprove of the country's current policies on combating cyber terrorism. Only about 13 percent said they strongly back government and military efforts underway.
Foreign terrorist organizations like Al Qaeda and the Islamic State group were seen as less of a threat than domestic terrorist groups. About 57 percent of troops see U.S.-based Islamic extremists as a significant threat, compared to 49 percent for other domestic terrorist groups and 48 percent for foreign ones. Last year, more than 59 percent of troops said Al Qaeda and ISIS posed significant threats.
Read alsoU.S. charges seven Russian GRU officers with international hacking, disinformation
The biggest decrease shown in this year's poll was North Korea, which was seen as a significant threat by more than 72 percent of troops one year ago, but in this year's poll only 46 percent described the country that way.
Between September 20 and October 2, Military Times, in collaboration with the Institute for Veterans and Military Families (IVMF) at Syracuse University, conducted a voluntary, confidential online survey of U.S. service members. The survey included 19 questions on service members' opinion(s) related to the current political climate, policy and national security in the United States.
The survey received 829 responses from active-duty troops. The IVMF used standard methodology to estimate the weights for each individual observation of the survey sample. The margin of error for most questions was roughly 2 percent.
The survey audience was 89 percent male and 11 percent female and had an average age of about 31 years old. The respondents identified themselves as 76 percent white, 13 percent Hispanic, 9 percent African American, 5 percent Asian and 6 percent other ethnicities. Respondents were able to select more than one race.