Crashed AirAsia plane's 'black box' recovered from sea
11:33, 12 January 2015
World
Indonesian rescuers have recovered from the bottom of the Java Sea the flight data recorder from a crashed AirAsia airliner, the BBC's Russian service reported on Monday.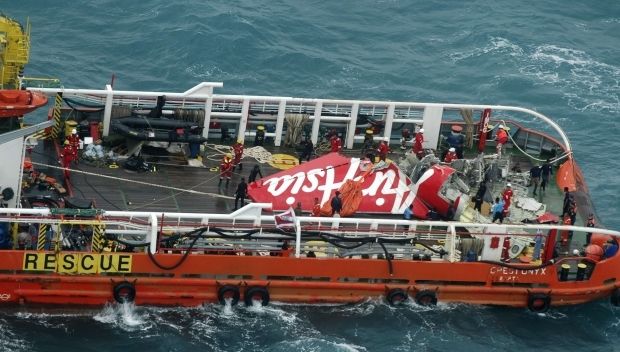 REUTERS
According to the report, the plane, with 155 passengers (most Indonesians) and seven crew members on board, was flying from Indonesia Surabaya to Singapore when air traffic control in Jakarta lost contact with it on the morning of December 28.  The search teams say there is no chance of finding any of the passengers or crew alive.
The leaders of the rescue operation say the airliner's second "black box," the cockpit voice recorder, has yet to be found.
As reported earlier, the search for the AirAsia airliner's flight data recorders was earlier complicated by bad weather conditions.
If you see a spelling error on our site, select it and press Ctrl+Enter