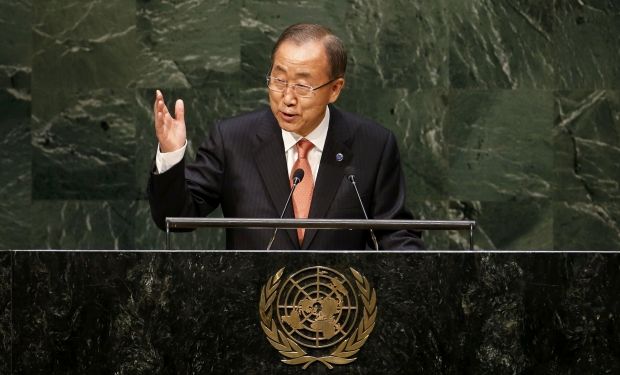 REUTERS
In a statement released by the Secretary General's Office, Ban said that in the last week the world has seen a number of attacks triggered by hatred on the grounds of religion, according to Russian information agency TASS.
"In the aftermath of this week's events in Paris, he [Ban Ki-moon] warns in particular against targeting Muslims for reprisals. Such unwarranted bias would only play into the hands of terrorists and contribute to the spiral of violence," the UN's statement said.
The administrative head of the United Nations called on the international community to "step up efforts to promote tolerance and understanding", while insisting that countries should redouble their efforts to combat "terrorism in all its forms."
"The Secretary-General reiterates his condemnation of terrorism; no cause and no grievance can justify such acts," the statement reads.
Ban welcomed the holding in Paris of Sunday march against terrorism and in memory of the victims of the attack on the editor of the satirical magazine Charlie Hebdo and a kosher supermarket in the French capital. UN special envoy on the Syria crisis Staffan de Mistura represented the organization at the march