Intelligence agencies warn of terrorist plan to attack Vatican
17:20, 12 January 2015
World
U.S. and Israeli intelligence services have reported they have information that four terrorists of the Islamic State are travelling to Europe as tourists to commit an attack on the Vatican, according to the Ukrainian magazine Novoe Vremya.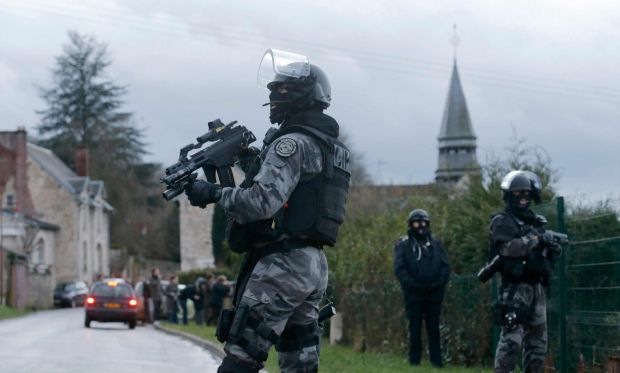 REUTERS
The plot was first reported in the Italian newspaper Il Giornale. The Pope has been warned of the danger, the newspaper said.
Italian intelligence has confirmed the receipt of tipoffs from the Israeli intelligence service Mossad and the CIA, along with an analysis of possible scenarios, without specifying particular threats.
However, Italian Internal Affairs Minister Angelino Alfano has stated there are no "practical visible signs of" preparations for a possible terrorist attack in Italy, although the country is in the risk zone.
Earlier, the German newspaper Bild am Sonntag wrote that Europe is threatened by a wave of new attacks, based on the data of the U.S. National Security Agency. The agency experts managed to decode conversations between the leaders of the group Islamic State, and U.S. intelligence believes that the events last week in Paris are the harbinger of a series of terrorist attacks in other European capitals, particularly in Rome.
Director-General of British intelligence service MI5 Andrew Parker also stated that the risk of "attacks with numerous victims" has increased significantly.
Meanwhile, Pope Francis urged Muslim leaders to condemn the terrorist attacks in Paris, as well as the justification of violence in the name of faith, according to UK newspaper The Independent.
The Pope said it is inadmissible to use God as a mere ideological pretext to perpetuate mass killings, the newspaper reported.
If you see a spelling error on our site, select it and press Ctrl+Enter