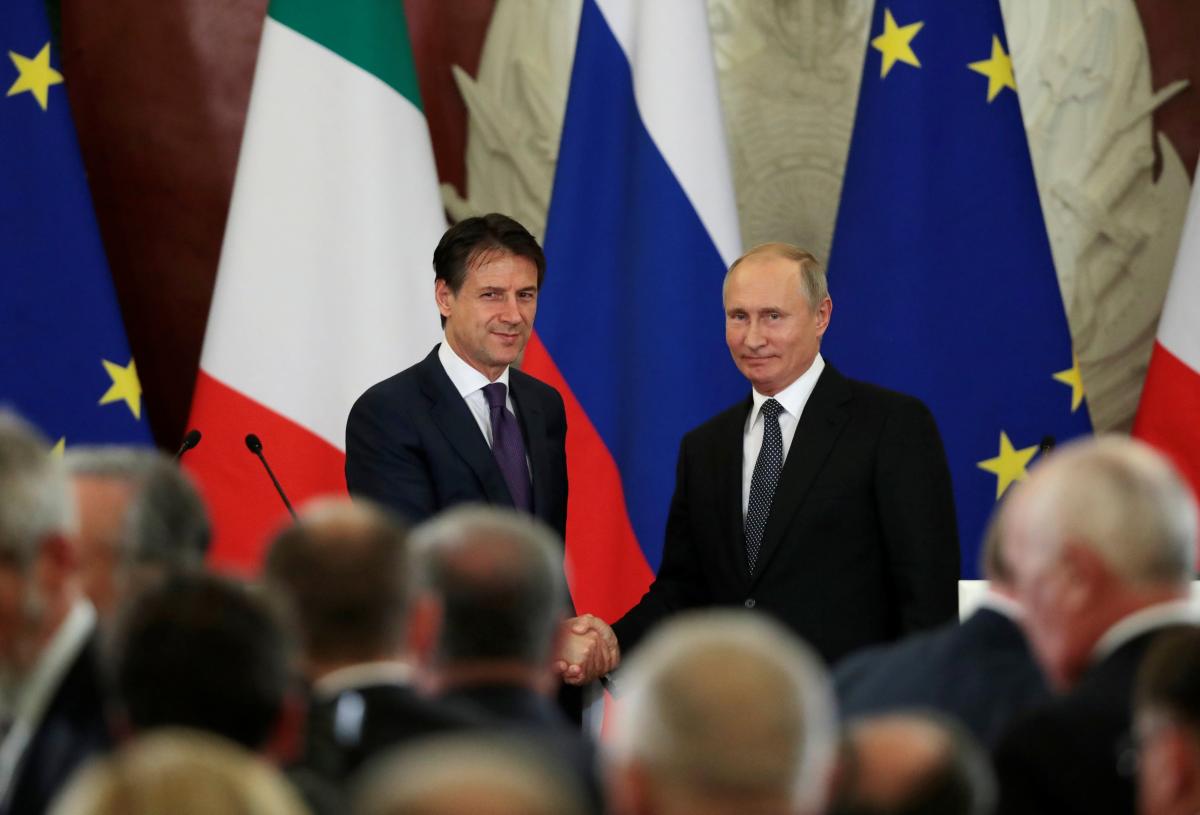 REUTERS
Italy will not use its veto right regarding the prolongation of European sanctions against the Russian Federation, imposed over Russian aggression against Ukraine, according to Italian Prime Minister Giuseppe Conte.
Speaking at a joint press conference with Russian President Vladimir Putin in Moscow, answering the question on whether Italy would veto the automatic extension of sanctions against Russia, Conte said: "Obviously, the problem of the crisis in Ukraine is a problem that created a crack and slowed down in some way, blocked the dialogue that has developed over 25 years," an UNIAN correspondent reports.
"We can't let this happen, and we are obliged to overcome this stage - it even lasted too long. You ask me a question about the veto. Italy considers it fruitful to convince all European partners to move in the same direction. We would like to not make a decision now, we will take it in due time," he added.
Conte stressed that Italy "is very ambitious, but would like to convince all partners that dialogue is the best way to reach a solution."
Read alsoRFE/RL: Italian minister says Rome will oppose extension of EU sanctions on Russia
He also noted that the conditions that led to the sanctions by the EU were preserved, but it is right to maintain economic ties between Italy and Russia.
"I have repeatedly said and here I'd like to confirm that for Italy, sanctions are never the objective. They are a tool that should be left behind as soon as possible, because dialogue is the best solution," he assured.
As UNIAN reported earlier, Italian Prime Minister Giuseppe Conte recognized the connection between the sanctions applied to Russia and Moscow's failure to comply with the Minsk Agreements, but hinted that the EU sanctions policy should change anyway.