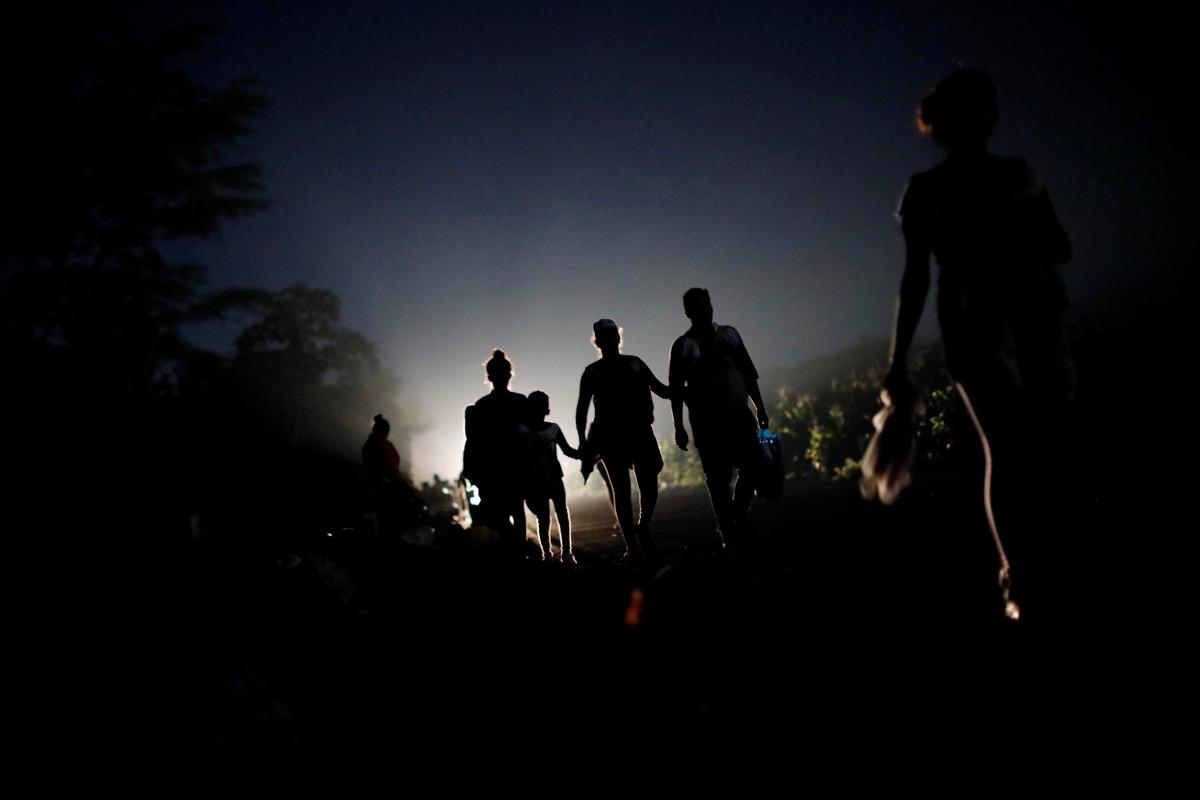 REUTERS
U.S. President Donald Trump's administration may send up to 1,000 active-duty troops to the U.S.-Mexico border, officials said on Thursday, as Trump hammered away at the issue of illegal immigration two weeks ahead of congressional elections.
Trump's threat was sparked by the advance of a caravan of Central American migrants trekking through Mexico, headed toward the United States, as reported by Reuters.
"I am bringing out the military for this National Emergency. They will be stopped!" Trump wrote on Twitter.
Read alsoU.S. pulls out of UN migrant and refugee pact – VOA
But the migrants appeared undeterred on Thursday night as several thousand of them bedded down more than 1,000 miles (1,610 km) from the U.S. border, in the town of Pijijiapan in Mexico's southern Chiapas state, after hiking hours from their last stop.
"Whatever Trump may say, he's not going to hold us back," said Denis Omar Contreras, a caravan organizer from Honduras, who plans to help lead the group to northern Mexico. Many said the fear of returning to a violent homeland loomed larger than the president's threats.
"We've come fleeing our country. If we return to Honduras, the gangs will probably kill us," he said.
Trump and his fellow Republicans have sought to make the caravan and immigration into major issues before the Nov. 6 elections, in which Republicans are battling to keep control of Congress.
Trump, who has maintained a hard line on immigration since taking office last year, is considering a plan to ban entry of migrants at the southern border and deny them asylum, according to media reports.
The reports offered few details. A White House official said "a wide range of administrative, legal and legislative options" were being considered, but that no decisions had been made.
The possibility of executive action to lock out any migrants in the caravan and the likely positioning of more soldiers at the U.S. border with Mexico could energize Trump supporters at the ballot box. Any ban would face likely legal challenges.
U.S. Homeland Security Secretary Kirstjen Nielsen said in an interview with Fox News Channel that her department had asked the Pentagon for help to bolster its capabilities as it polices the border, including asking for "some air support ... some logistics, planning, vehicle barriers, engineering."
The DHS request could require deploying between 800 and 1,000 active-duty troops, two U.S. officials said, speaking on condition of anonymity.
The U.S. military is prohibited from carrying out civilian law enforcement on American soil unless specifically authorized by Congress.
There are currently 2,100 National Guardsmen along the border, but the DHS request could lead to the first large-scale deployment of active-duty U.S. military forces to support the border protection mission under Trump.
"To those in the Caravan, turnaround, we are not letting people into the United States illegally. Go back to your Country and if you want, apply for citizenship like millions of others are doing!" Trump tweeted on Thursday.
More than 1,000 people arrived in Guatemala on Monday, part of a second caravan, but have since divided into smaller groups to push on northward.
The larger caravan is now in southern Mexico and left Honduras nearly two weeks ago. It numbered more than 5,000 when it settled in the town of Mapastepec on Wednesday night, a local official said. Many are fleeing violence, poverty and government corruption in their home countries.