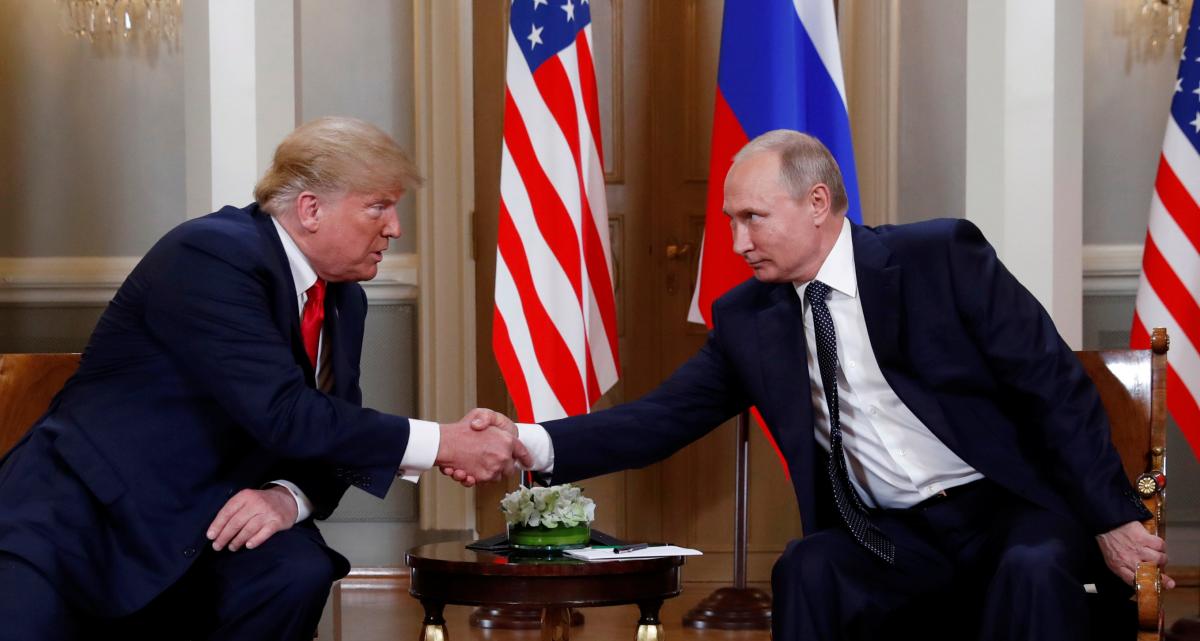 REUTERS
Donald Trump has formally invited Vladimir Putin to visit Washington DC next year, the U.S. national security adviser, John Bolton, has confirmed.
"We have invited President Putin to Washington," Bolton said during a visit to Tbilisi, Georgia, according to The Guardian.
It is not clear whether Putin has accepted the White House's invitation, which came when Bolton visited the Kremlin earlier this week.
The meeting would be a highly anticipated sequel to the pair's controversial summit in Helsinki in July, igniting a firestorm of criticism against Trump, who has ignored Republican hawks to seek a close personal relationship with Putin.
The U.S. president was widely criticized for appearing deferential to Putin in the Finnish capital and suggesting that he trusted the Russian leader's denials about meddling in U.S. elections more than reports from his own intelligence agencies.
Read alsoRussian trolls get DM from U.S. Cyber Command: We know who you are. Stop it
Bolton made headlines earlier this week when he confronted officials about the alleged interference, claiming it did not affect Trump's election.
Putin and Trump are due to meet briefly in Paris next month, when they attend a centennial memorial service for Armistice Day, which marked the end of WW1. Bolton said during a news conference in Tbilisi that those talks would be brief.
A Washington visit would be far more controversial, with relations between Russia and the west at their worst since the cold war. The U.S. is to impose new sanctions on Russia next month over the use of a novichok nerve agent in the attempted murder of the former spy Sergei Skripal in Salisbury, England.
Meanwhile, Moscow has accused Washington of sparking a new arms race by pulling out of a nuclear arms treaty that has been credited with keeping nuclear missiles out of Europe. The U.S. has accused Russia of violating the treaty first, by developing a new cruise missile.
Bolton's visit to Moscow was largely prompted by Trump's decision to withdraw from the treaty. Bolton met Putin, as well as senior Russian defense and diplomatic officials, before beginning a tour through ex-Soviet countries in the Caucasus, including Armenia, Georgia and Azerbaijan.