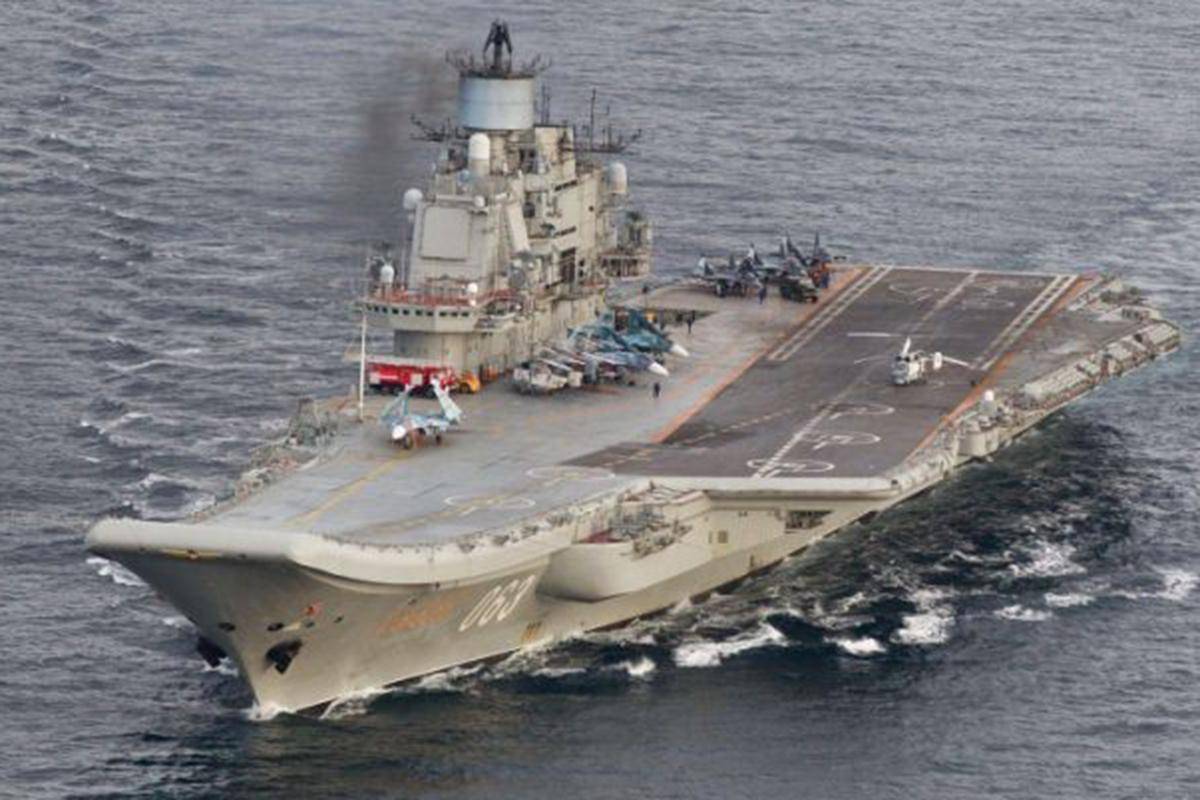 REUTERS
The PD-50, one of the world's largest floating docks and the only one used to repair Russia's ill-fated aircraft carrier Admiral Kuznetsov, has sunk during the repairs to the vessel.
The accident happened at the 82nd repair shipyard in the village of Roslyakovo in Russia's Murmansk Oblast in the early hours of October 30, the local publication SeverPost reported.
Two tower cranes fell, and one of them hit the aircraft carrier's deck.
SeverPost informed about three injured persons. According to early reports, shipyard workers may have fallen into the water. There might be lethal cases, the publication wrote.
About 70 people have reportedly been evacuated from the shipyard's territory.
A rescue operation is under way with the participation of the military and the local emergency service.
There have been no official reports on the accident yet. Murmansk Town Hall has declined to comment.
Read alsoRussian Kuznetsov carrier reportedly sees failed landing of Su-33 - media
In 2016, the Admiral Kuznetsov, being labeled one of the worst aircraft carriers in the world, passed through the English Channel belching black smoke on its way to the Mediterranean. On December 5, 2016, it was reported that a Su-33 had crashed into the Mediterranean Sea after it had failed to land on the carrier for a second time due to an arrestor cable problem.
Later, in November and December 2017, the carrier lost one Su-33 and one MiG-29KR, when both Russian jets reportedly fell into the sea. Problems with arresting gear were cited as the cause.
In 2009, the aircraft carrier lost a sailor when a fire broke out due to a short circuit.
As UNIAN reported earlier, the Defense Ministry of Russia and the United Shipbuilding Corporation of Russia signed a contract to repair that country's only aircraft carrier, the Admiral Kuznetsov.