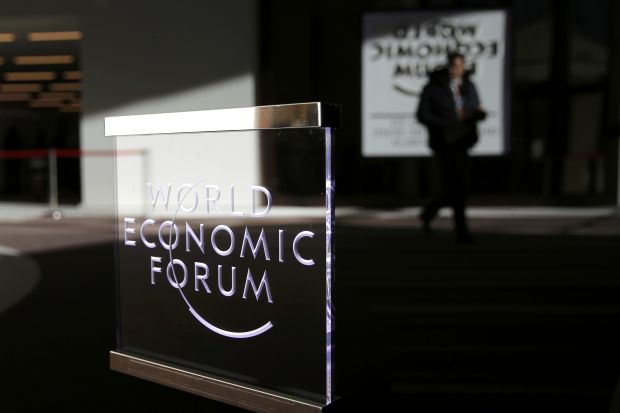 REUTERS
Russia threatened to boycott an important global meeting of business and political leaders in Davos, Switzerland, if the organizers didn't reinstate invitations to three tycoons under U.S. sanctions.
"If these decisions which were made regarding the representatives of Russian business are not changed...then no one is going to go there," Prime Minister Dmitry Medvedev told reporters in Italy on Tuesday, The Wall Street Journal said.
Organizers of the World Economic Forum in Davos asked aluminum magnate Oleg Deripaska, construction billionaire Viktor Vekselberg and banker Andrey Kostin not to attend the annual gathering in January to avoid problems with the U.S. delegation, according to Russian officials.
Read alsoU.S. freezes Russian oligarch Deripaska's assets – media
The U.S. blacklisted the three men along with about three dozen others in April in response to Russian meddling in U.S. elections, cyberattacks on critical U.S. infrastructure, the Kremlin's military intervention in Ukraine, and supplying bombs and materiel to the regime of Syrian President Bashar al-Assad.
A World Economic Forum spokeswoman declined to comment.
Medvedev said he has asked Davos organizers to clarify the status of revoked invitations. "This is very strange to us given that it's a non-governmental organization," he said.
The dispute stands to deprive the mountainside gathering of a delegation of dozens of Russian oligarchs and state company executives. Davos would also lose coveted private parties, which tend to overshadow the staid official program. For years, Deripaska in particular has hosted among the event's most extravagant fetes, bringing to Davos this past January a troupe of Cossack dancers, Grammy winner Enrique Iglesias and an abundance of black caviar and Dom Perignon champagne.