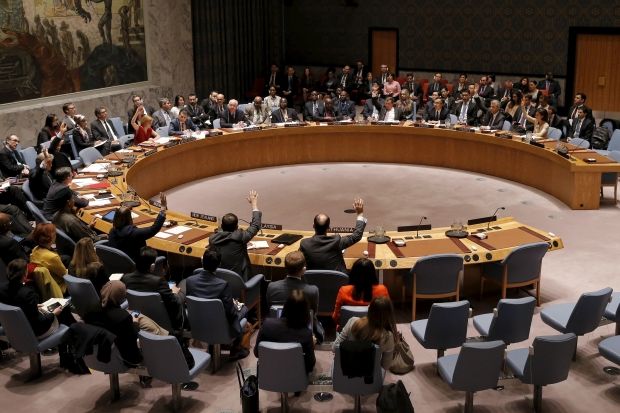 REUTERS
Counsellor of the Permanent Mission of Ukraine to the UN Eduard Fesko has stressed the need to reform the United Nations Security Council.
"There is hardly any delegation present in this hall, which does not share the basic premise that the Security Council in its current form is in a dire need of a serious reform," he said at a UN General Assembly meeting on the Security Council reform on November 20, 2018.
Read alsoPoroshenko calls for stripping Russia of veto right in UNSC
"I cannot but stress that for my country the need for the UN membership to reconsider the role of the veto in the work of the Security Council is one of the most outstanding priorities," he said.
"When a permanent member of the Security Council is a party to a conflict, regarding which the Security Council is about to adopt a possible decision, the 'veto' right becomes a direct obstruction and hindrance to carrying out the Council's primary responsibility for the maintenance of international peace and security," the counsellor said.
Fesko hinted at Russia, which, according to him, vetoes any document that concerns Russian-occupied Crimea and the war unleashed by Russia in Donbas.