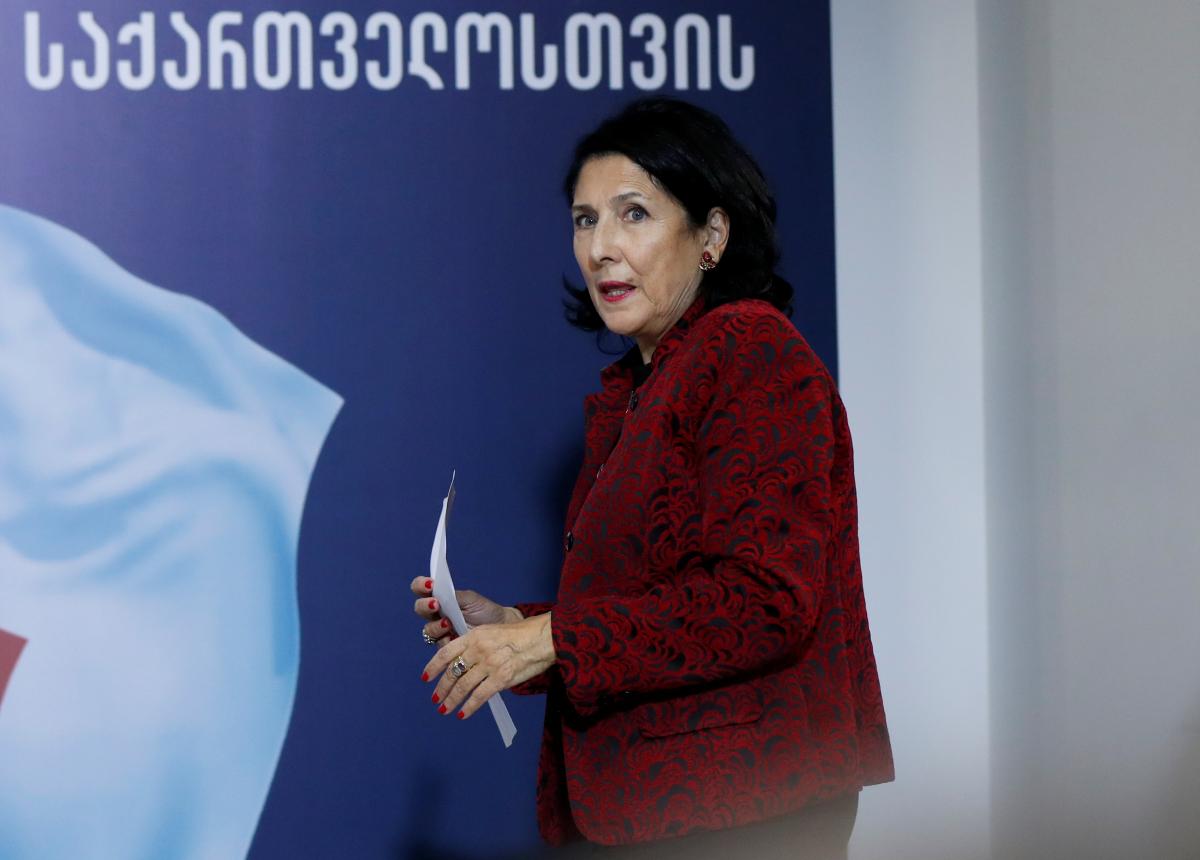 REUTERS
According to the country's Central Election Commission, Salome Zurabishvili, an independent candidate endorsed by the ruling Georgian Dream Party, received 59.61% of votes.
The information is published on an official webpage of the Committee, according to Georgian Journal.
Grigol Vashadze, a candidate from the main opposition party United National Movement or UNM received 40.39% of votes. 
According to the CEC, votes from 3,648 voting booths have already been counted out of 3,705, or 98.76% of the voting booths.
Salome Zurabishvili (born March, 18, 1952) is a French-born Georgian politician, from 2004 to 2005 Foreign Minister of Georgia, and former ambassador in the French service. She is the first woman to hold top office in the country.
Read alsoRFE/RL: No 2019 Eastern Partnership Summit foreseen in busy post-Brexit EU
Zurabishvili has said she favors balancing Georgia's relations with Russia and the West. Mr Vashadze - who was foreign minister during the 2008 conflict between Georgia and Russia - was seen as more pro-Western, according to the BBC.
The runoff vote was the last time a president will be directly elected in Georgia, which is switching to parliamentary governance following constitutional reforms adopted last year, despite opposition protests.