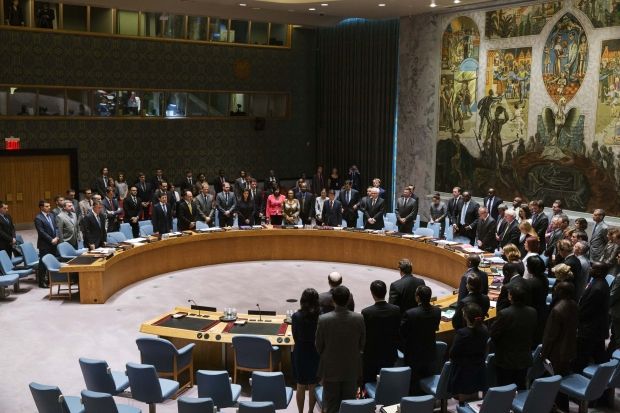 REUTERS
"An extraordinary meeting of the UN Security Council on Mariupol will be held tomorrow in the second half of the day, local time," he said.
"I think the discussion in the Security Council on the shelling of Mariupol will differ from all of the previous ones," Serheiev said.
The Security Council has met 28 times to discuss the issue of Ukraine since the crisis broke out last year.
As reported earlier, on January 25 Russia blocked a resolution of the UN Security Council on the situation in the Donbas after the terrorist attack on Mariupol on January 24.
The United Kingdom tabled a joint statement, but its adoption was blocked by Russia, which objected to wording in the resolution condemning statements by one of the militant leaders, Oleksandr Zakharchenko, that the militants were beginning an offensive to take Mariupol.