US may disconnect Russia from SWIFT system
15:39, 26 January 2015
World
The United States may disconnect Russia from the SWIFT system in a new wave of tougher sanctions after the rocket attack on Mariupol, Russian daily newspaper Kommersant reported on Monday.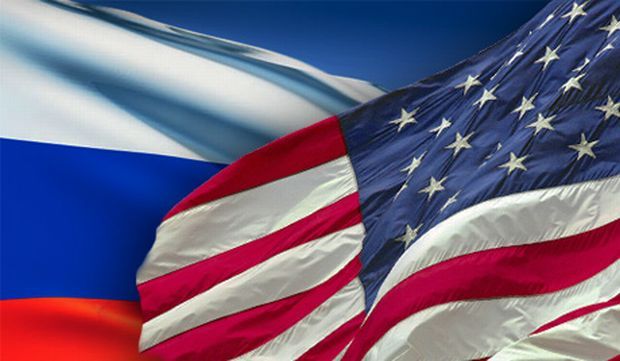 Graphic from TSN television news service
OSCE observers have not named those responsible for the recent terrorist attacks in Volnovakha and Donetsk that killed dozens of civilians, including children, but they gave an unambiguous assessment to the events in Mariupol: according to the observers, the residential areas of the city were shelled from the east and north-east, from areas beyond the control of the Ukrainian authorities.
However, in the European Union there is still no consensus on the possibility of resolving the conflict through diplomatic channels or through imposing new sanctions. EU officials are to discuss the issued at an emergency meeting of the Foreign Ministers of the European Union on January 29.
At the same time, U.S. President Barack Obama yesterday threatened Russia with tougher sanctions. He accused the Russian Federation of the worsening the situation in the east of Ukraine by providing militants with Russian equipment, financing, and training them, and supporting them with Russian troops. He also said that the United States would continue to put economic pressure on Russia.
A source of the publication, close to the State Department, did not rule out that the Russian Federation could be disconnected from the SWIFT system.
"It could be very painful for Russia. Such measures have already been taken against Iran. But we have doubts that the Europeans will agree to such measures. In this case, the U.S. will act alone," he said.
However, the United States can only prohibit direct interaction between U.S. and Russian banks via the SWIFT system, or by influencing the work of the SWIFT operations center in the United States that deals with the interaction of the U.S. and foreign banks.
The United States cannot influence the work of European or other banks with Russian ones via the SWIFT system, as this interaction is controlled by operations centers in other parts of the world.
Another source close to the State Department said that the United States will continue to promote a diplomatic solution, even though it has not yet produced the desired effect. But the possibilities for other sanctions are far from exhausted.
As UNIAN reported earlier, on January 24, 30 civilians were killed in a rocket attack on residential areas in the east of Mariupol. Another 46 were injured by the rocket fragments, including a 12-year-old girl. The missiles hit crowded areas, including shops and markets. Many civilians were in the open during the shelling.
If you see a spelling error on our site, select it and press Ctrl+Enter