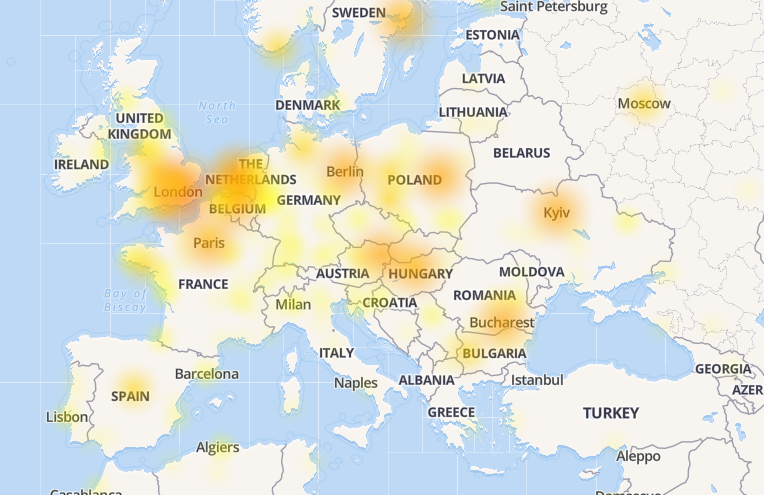 downdetector
On Tuesday, Dec 5, the global social network Facebook was down or unreachable for vast numbers of users.
Outages were observed in most European countries, according to the Downdetector independent blackout monitoring service.
Users complained that they were "thrown out" of their accounts and unable to log back in.
Read alsoSBU thwarts Russian cyberattack on telecom systems of Ukraine's judiciary
Most complaints come from Western Europe: France, Belgium, the Netherlands and the UK.
Out of those affected, 43% of Facebook users are experiencing issues logging in, with reports on Twitter of users being greeted with a login error screen on the site. Another 45% of users are experiencing a total Facebook blackout, according to UK's Express.
In Ukraine, the most affected areas were in Kyiv, Kharkiv, and Kropyvnytskyi.