NATO-Ukraine Commission: Further Russian aggression will not remain unanswered
11:30, 27 January 2015
World
Participants of a NATO-Ukraine Commission emergency meeting on Monday said that further Russian aggression against Ukraine will meet an appropriate response from the global community.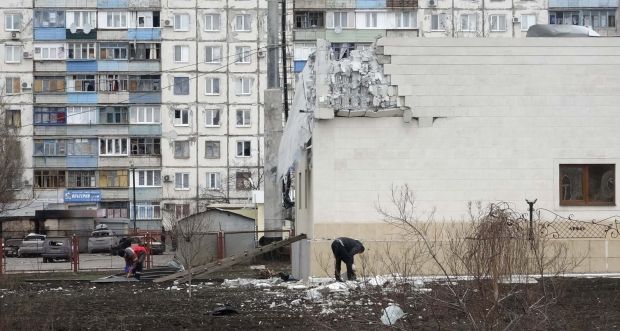 REUTERS
According to the statement of the press service of the National Security and Defense Council of Ukraine on the results of Monday's meeting of the NATO-Ukraine Commission at the headquarters of the North Atlantic Alliance, the participants strongly condemned the actions of the Russian-backed Donetsk and Luhansk Peoples' Republics militant organizations, and above all their attacks on civilian population, as well as the aggressive policy of the Kremlin.
In addition, the alliance once again urged Moscow to stop supporting the militants with money, modern heavy weapons and troops, and to return to the negotiating table.
During the meeting the participants discussed further actions in connection with the intensification of the Russian-backed militant groups in the east of Ukraine.
Ukraine was represented at the meeting by Deputy Secretary of the National Security and Defense Council, Chairman of the Ukrainian part of the Joint Working Group Ukraine-NATO on Defense Reform Mykhailo Koval, as well as the Head of the Mission of Ukraine to NATO, Ambassador Igor Dolgov.
During the meeting, Koval reported to the NATO representatives on the current situation in the east of Ukraine and the growing evidence of Russia's involvement in the events in Mariupol and its support for militants in the Donbas
If you see a spelling error on our site, select it and press Ctrl+Enter