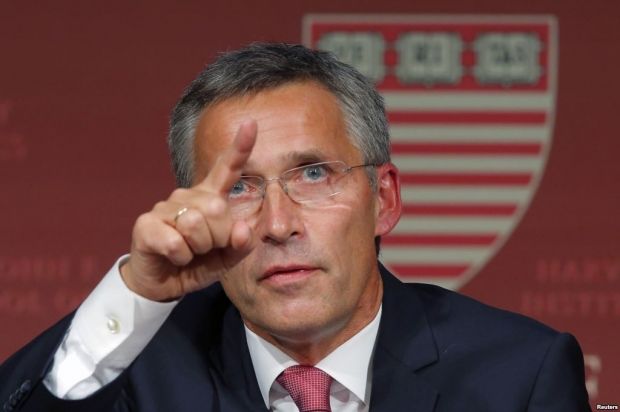 REUTERS
"The crisis in Ukraine has no military solution, that's why we are united in making all efforts aimed at a peaceful solution based on the Minsk agreements," he said.
"NATO supports the economic sanctions imposed by the EU, the U.S. and other countries," Stoltenberg said.
"Today I will meet Federica Mogherini, and we will also discuss the serious situation in Ukraine. The economic sanctions are important. Thanks to them, Russia and the Kremlin understand that the violation of international law and non-compliance with the international commitments have a price. And that's very important."
Asked about the issue of increasing aid to Ukraine, Stoltenberg said that NATO has provided practical and political support to Ukraine.
"Today's meeting of the NATO-Ukraine Commission is a strong signal of NATO support and all allies. In addition, we provide practical assistance and we support Ukraine when it comes to defense reforms and reforms of the Armed Forces," he said.
"We have also established trust funds to help to reform the defense sector. In addition, there is a trust that provides medical care."