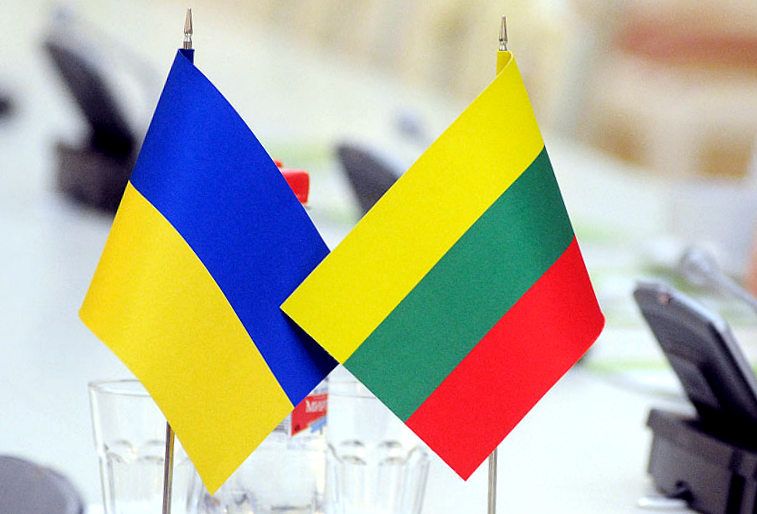 Lithuania has expressed its support for Ukraine / Photo from benatov.biz
The Lithuanian Ministry of Foreign Affairs has proposed imposing sanctions against those responsible for a recent act of Russian aggression in the Kerch Strait and the Black Sea.
"On December 6, the Lithuanian Foreign Ministry addressed the Migration Department of the Lithuanian Ministry of the Interior with a proposal to impose restrictive measures on persons who directly participated in the act of aggression against Ukrainian vessels and their crews in the Kerch Strait and the Black Sea on November 25, 2018, as well as on representatives the military leadership of the Russian Federation responsible for this act," the ministry's press service said on the website.
The Lithuanian diplomats consider the actions of those persons to be a gross violation of international law, as they pose a serious threat to the international and national security of Lithuania.
Read alsoEvidence of Russia's direct aggression against Ukraine shared with OSCE
Separately, the ministry strongly condemned the actions of Russia, which is expanding its aggression against Ukraine, and confirmed that Lithuania "firmly and completely" supports Ukraine's independence, sovereignty and territorial integrity, does not recognize the illegal annexation of Crimea, and condemns the illegal construction of the Kerch Strait Bridge and the militarization of the Sea of Azov and blocking of Ukrainian ports in the Sea of Azov.
"The Republic of Lithuania calls on the Russian Federation to immediately stop aggressive actions against Ukraine, immediately and without any conditions release the detained Ukrainian vessels and their crews and restore uninterrupted navigation in the Sea of Azov," the ministry said.
As UNIAN reported, three Ukrainian vessels were captured on November 25 by Russian forces at sea near the Kerch Strait, which is the only outlet to the Sea of Azov and controls access to two major Ukrainian ports. The two Ukrainian artillery boats and a tugboat were heading from Odesa on the Black Sea to Mariupol on the Sea of Azov. Twenty-four sailors were detained and "courts" in Russian-occupied Crimea ruled that they be detained for two months, pending trial. On November 29, the sailors were transferred to Moscow's Lefortovo and Matrosskaya Tishina prisons.