Power: Militants, backed by Russia, intend to seize Mariupol
14:01, 27 January 2015
World
The head of the U.S. delegation at the United Nations Samantha Power has said that Russia intends to seize the Ukrainian southern port city of Mariupol as part of a plan to create overland access to Russian-occupied Crimea.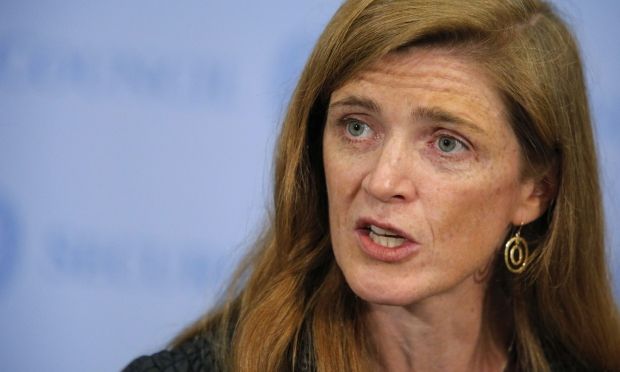 REUTERS
According to an UNIAN correspondent, Power made the claim at a UN Security Council special session in New York convened on Monday to discuss the recent escalation in the conflict in the east of Ukraine.
The U.S. ambassador said the Ukrainian-held cities of Mariupol and Debaltseve may be strategic targets for Russia, which she said was attempting to change the demarcation line set out in the Minsk agreements.
"Why are these cities important for the separatists and Russia? Mariupol is a port, [and represents] the ability to ensure supplies, and the ability to gain access through land to the illegally occupied Crimea, while Debaltseve is a railway junction - and therefore it is no coincidence that these strategic cities are Russia's targets," Power said.
Power noted to the anouncment of the leader of the Donetsk militants Oleksandr Zakharchenko that his organization would no longer participate in peace talks, and intends to launch offensives on several fronts at the same time to capture new ground.
She said the shelling of Mariupol was planned in Moscow.
"This attack was planned in Russia, in Moscow, using Russian tanks, missiles, getting help from the Russian troops..." she said, saying that in December 2014 Russia sent hundreds of units of military equipment to eastern Ukraine.
As UNIAN reported earlier, as a result of a rocket attack on the eastern residential districts of Mariupol last Saturday morning, 30 people were reported killed and more than 100 injured. The OSCE has determined that the rockets were fired from areas held by Russian-backed militants who are waging war against the Ukrainian military.
If you see a spelling error on our site, select it and press Ctrl+Enter