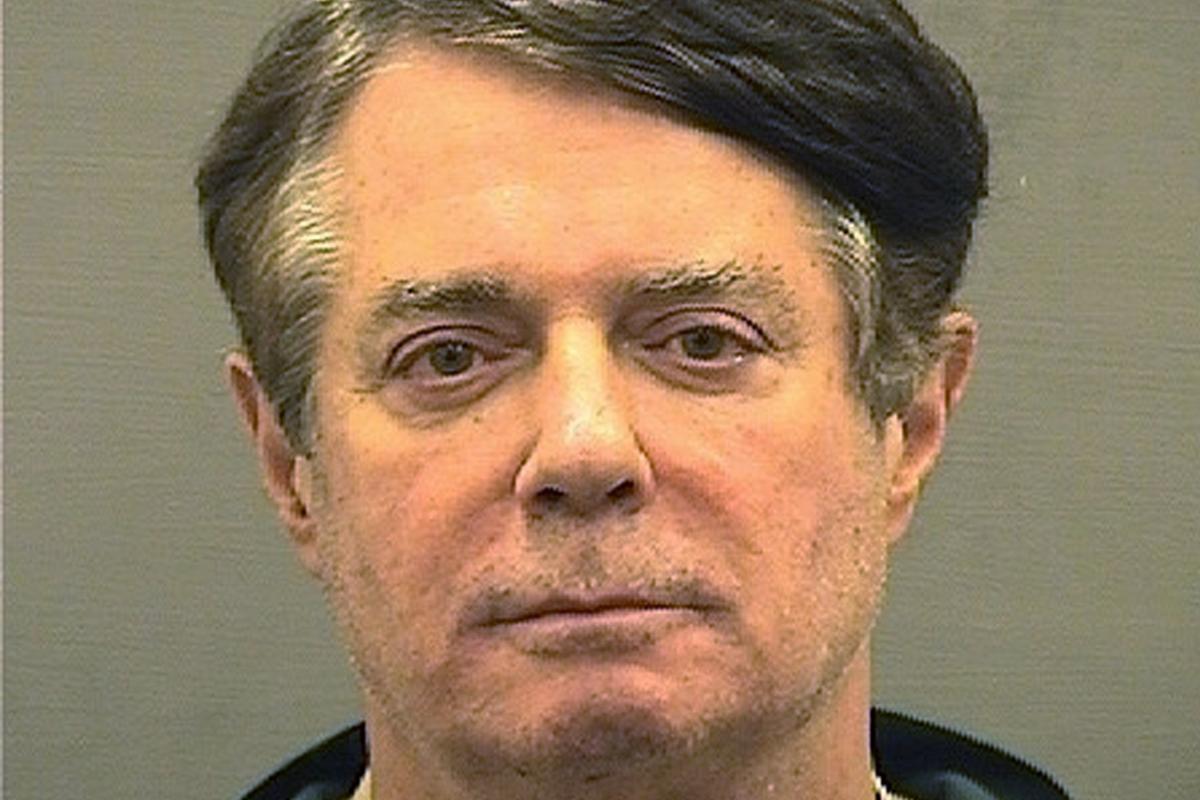 REUTERS
The special counsel's office has accused Paul Manafort, U.S. President Donald Trump's former campaign chairman, of lying to prosecutors in a breach of his plea deal.
Paul Manafort, President Trump's former campaign chairman, lied to federal investigators about his contacts with Trump administration officials and his interactions with a Russian linked to Moscow's intelligence services, the special counsel's office said on Friday, according to The New York Times.
He also lied about a $125,000 payment made through a political action committee to cover a debt he owed, prosecutors working for the special counsel, Robert Mueller, said in a partly redacted court filing explaining why they withdrew last week from a plea agreement they had reached with Mr. Manafort in September.
They also claimed he misled investigators pursuing a case unrelated to Mr. Mueller's investigation of Russia's interference in the 2016 presidential race and whether the Trump campaign conspired with the Kremlin's operations.
"Manafort told multiple discernible lies — these were not instances of mere memory lapses," the prosecutors wrote in a memo to Judge Amy Berman Jackson of United States District Court for the District of Columbia.
The filing is a new example of Mueller's low tolerance for misstatements. Including Manafort, Mueller's team has accused five former aides to Donald Trump of lying to them.
Manafort faces at least 10 years in prison as a result of two prosecutions for charges ranging from bank fraud to conspiracy to obstruct justice and is expected to be sentenced early next year.
Though he had told prosecutors earlier that he had "no direct or indirect communications" with any Trump administration official while they were in government, Manafort had in fact kept in touch with a senior official through February 2018, prosecutors said. And three months later, in May, he authorized someone else to speak with a Trump appointee on his behalf, they wrote.
Read alsoABC News: Mueller asked Trump about 2016 RNC platform change regarding Ukraine
They also detailed additional contacts with administration officials, citing a search of his documents. They did not identify the officials or detail the reasons for the contacts.
Prosecutors have previously accused the Russian they say Mr. Manafort was in touch with, Konstantin V. Kilimnik, of ties to Russian intelligence. A Russian Army-trained linguist, Mr. Kilimnik served as Mr. Manafort's right-hand man in Ukraine for more than a decade, working on behalf of the country's Russia-aligned former president, Viktor Yanukovych, his party and the oligarchs behind it.
In Friday's filing, prosecutors blacked out much of the information related to Kilimnik but revealed that some of it had been uncovered in emails and testimony. They claimed that Manafort lied about various interactions and meetings with him, as well as about his involvement with witnesses who might testify against Manafort.
Manafort and Kilimnik remained in touch even after their business in Ukraine came to an end. After Manafort joined the Trump campaign in March 2016, the two men traded emails discussing how to use Manafort's position for financial gain. Kilimnik also traveled to the United States to meet with Manafort.
This year, prosecutors have claimed, Manafort and Kilimnik teamed up to try to persuade two witnesses to lie about the scope of the Ukraine work in order to protect Manafort. Both men were charged with conspiracy to obstruct justice, one of the felonies to which Manafort pleaded guilty in September.
A Russian citizen, Kilimnik now lives in Moscow. Because Russia does not typically extradite its citizens, he is not expected to ever face trial in the United States. In a 2017 interview with The New York Times, Kilimnik denied that he had any connections to Russian intelligence. He described himself as "a random casualty because of my proximity to Paul," referring to Manafort.
The prosecutors also said Manafort misled them about the reason for the $125,000 wire transfer of funds in 2017 — claiming it was money owed to him as income or as repayment of a debt — and gave "inconsistent statements" about the source of the money.
Associates of Manafort's said the money was funneled through a political action committee called Rebuilding America Now, set up in the summer of 2016 to help Trump's then-cash-starved campaign. Spending $23 million, it was one of the biggest sources of funds for polls and advertisements on Trump's behalf.
The committee was one of the biggest pots of money for advertisements, polls and other efforts to back Trump's campaign.