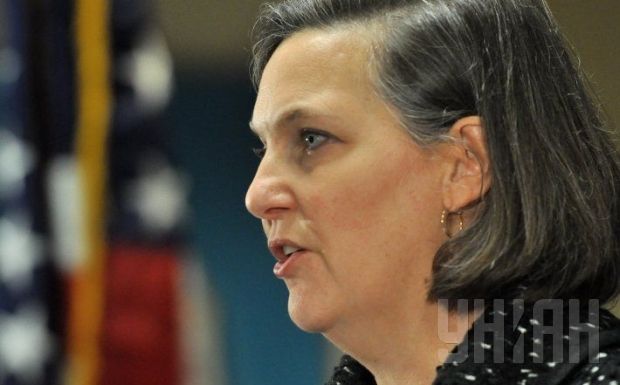 UNIAN
According to Nuland, Russia, as a signatory of the Minsk agreements that aim to end the conflict, should say why the Russian state media "spews lies about who is responsible for the violence," Radio Liberty has reported.
Some of the statements the Russian media have made are "so foolish" that Russians themselves do not believe them, Nuland added.
Russia's media are now heavily state-influenced, with few deviating from the line drawn by the Kremlin on the Ukrainian crisis. The involvement of regular Russian troops in fighting in Ukraine is not reported by Russian media, for instance, because the Kremlin continues to deny its troops are in Ukraine.
Speaking at the Brookings Institution in Washington, Nuland also said the United States would consider the possibility of providing Ukraine with loan guarantees worth another $1 billion, provided it "follows the reform plan."