US general calls for weapons to be given to Ukraine
15:25, 28 January 2015
World
Baltic states in NATO could be the next to face Russian aggression if weapons are not given to Ukraine to protect itself and new sanctions imposed on Moscow, retired U.S. General John Keane has said, according to the Ukrainian news web portal Press of Ukraine.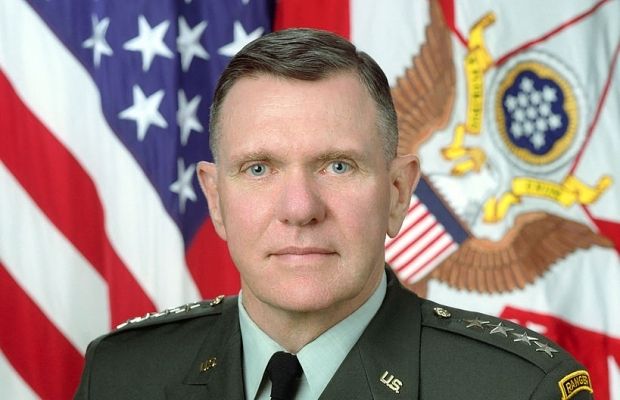 Photo from wikimedia.org
Keane said that "[Russia's] military campaign against Georgia in 2008 was a dress rehearsal."
"And now the Russian Federation is once again attempting to redraw the map of the world. To stop it, we need tougher sanctions and military assistance for Ukraine."
Keane also stated that Moscow has demonstrated to everyone that it does not respect the political map of Europe formed after the Cold War. He said that the United States has to draw the appropriate conclusion: "Moscow is ready to challenge the existence of NATO directly."
"Given the dramatic drop in oil prices, Russia is beginning to suffer economically and, it is likely, heading towards recession, if it is not already there," Keane said.
"Additional tough sanctions should be back on the table to force Russia to stop its aggression against Ukraine."
The general urged the United States to help Ukraine with weapons.
"It is a disgrace that once again we have refused to assist to people who are being oppressed, when all they're asking for is weapons to fight with," Keane said.
If you see a spelling error on our site, select it and press Ctrl+Enter