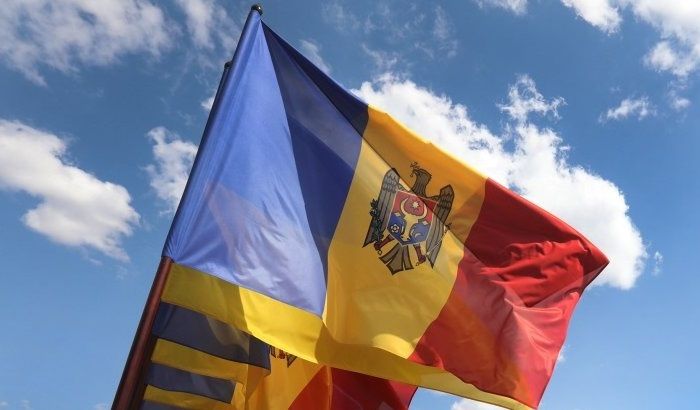 Photo from UNIAN
In Chisinau, the report was declassified of the Investigation  Commission probing the circumstances of the interference by the Open Dialogue Foundation and its founder, Russian citizen Lyudmila Kozlovskaya, in the country's internal affairs by financing Moldovan political parties.
"The Commission concluded that the activities of Open Dialogue were subversive in nature and that they posed a threat to the state security of the Republic of Moldova," the statement said, according to LB.ua citing a report by MOLDPRES referring to the press service of the Moldovan Parliament.
Representatives of the Information and Security Service, the Ministry of the Interior, the Money Laundering Prevention and Combating Service, the Prosecutor General's Office, the Anti-Corruption Prosecutor's Office, the Office of the Public Prosecutor on Combating Organized Crime and Special Cases, and the Central Election Commission were invited to Commission's meetings to testify, as well as representatives of political parties "Action and Solidarity" and "Dignity and Truth General", as well as the human rights Association "Promo-LEX."
Read alsoSBU: Russia makes massive attempts to meddle in future elections in Ukraine through social media
The investigation was launched after facts emerged about the Foundation financing political parties "Action and Solidarity" and "Dignity and Truth Platform." The Fund itself, the investigators believe, was financed from "Laundromat" funds – those deriving from an illegal operation on money laundering and siphoning from Russia through Moldova of tens of billions of dollars.
The head of the foundation, Russian citizen Lyudmila Kozlovskaya, was expelled from the EU with an entry ban imposed on her as an agent of Russian intelligence.
After being declassified, the report was published on the website of Parliament and submitted to the European Parliament, the European Commission, the State Department and the United States Congress, the European Union, the parliaments of Romania, Poland and Ukraine, the OSCE, the Council of Europe, the UN, and other international organizations and national institutions.