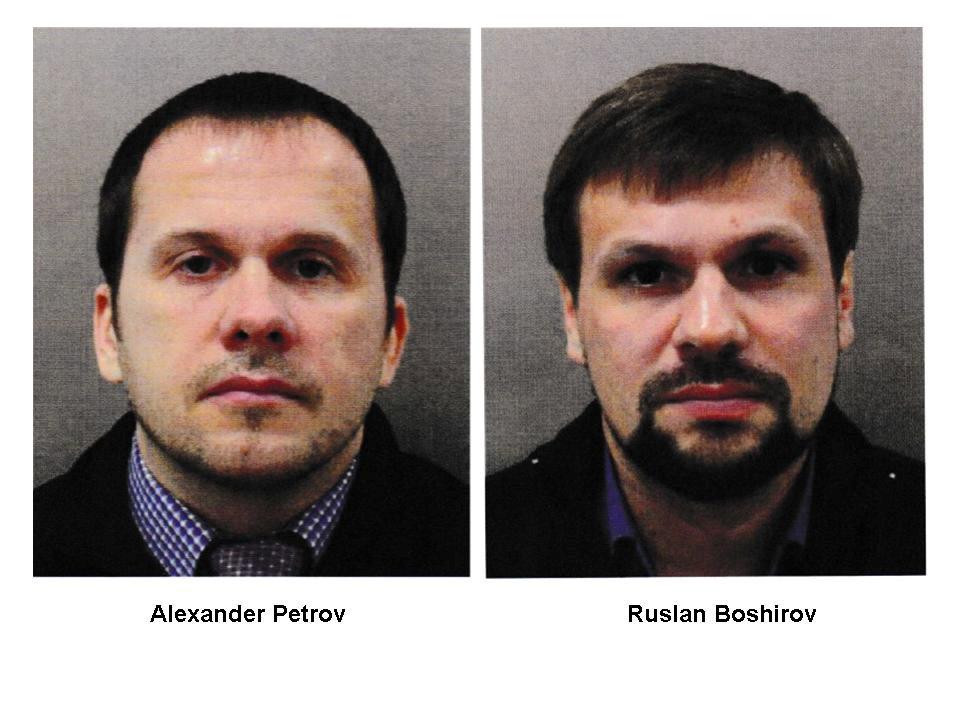 REUTERS
The United States has imposed new sanctions on more than a dozen current and former Russian military intelligence agents, including two tied to the poisoning of a former Russian spy in England earlier this year and one linked to Kremlin-connected oligarch Oleg Deripaska.
The Treasury Department identified 15 members of Russia's military intelligence agency, known as the GRU, and said they were targeted "in response to Russia's continued disregard for international norms," according to the statement, RFE/RL reports.
Most of those named had been previously listed in other U.S. blacklists or U.S. criminal indictments.
Read alsoVolker: Idea of extra Russia sanctions gaining traction
"The United States will continue to work with international allies and partners to take collective action to deter and defend against sustained malign activity by Russia, its proxies, and intelligence agencies," Treasury Secretary Steven Mnuchin said.
Four were indicted in October for past attempts to hack the computers of the Organization for the Prohibition of Chemical Weapons, in The Hague, and the World Anti-Doping Agency, in Canada.
The chemical weapons agency had been involved in the investigation into the Skripal poisoning, while the doping agency assisted investigators looking at Russia's state-sponsored athlete doping program during the 2014 Sochi Winter Olympics.
Another seven had been indicted by U.S. Special Counsel Robert Mueller in July on charges related to reported interference in the 2016 U.S. presidential election.
Two were identified as Aleksandr Mishkin (Petrov) and Anatoliy Chepiga (Ruslan Boshirov), whom British authorities have blamed for the March poisoning of Sergei Skripal and his daughter, Yulia, in the English town of Salisbury.
Two other British citizens were exposed to the nerve agent in June, apparently by accident; one of them, Dawn Sturgess, died.
London was joined by Washington and other European allies in expelling dozens of Russian diplomats in the wake of the incident. Moscow has denied any involvement.
The U.S. measures also targeted an ex-military intelligence officer named Victor Boyarkin, who it said reported directly to Deripaska and allegedly worked with Deripaska to fund a Montenegrin political party ahead of the 2016 elections there.
The political party was not named, and the Treasury statement gave no further details.
Montenegrin officials have accused Russia of trying to interfere in the campaign leading up to the October 2016 parliamentary elections, a vote that occurred as the country's leadership was negotiating to join NATO.
Read alsoSecond GRU officer indicted in Montenegro coup unmasked - Bellingcat
Prosecutors later said Russia was behind an attempted coup that aimed to occupy parliament, assassinate then-Prime Minister Milo Djukanovic, and install a pro-Russian leadership to halt Montenegro's bid to become a NATO member. Moscow rejects the accusations.
The December 19 Treasury move also added sanctions against several companies, and one individual, that have been linked to interference in the 2016 U.S. presidential election, including something called Project Lakhta, which U.S. authorities say was used to oversee the interference campaign.
The Treasury also said on December 19 that it would lift sanctions on three companies tied to Deripaska, including the giant metals producer Rusal, and its parent company, EN+, after Deripaska cut his stakes in them.