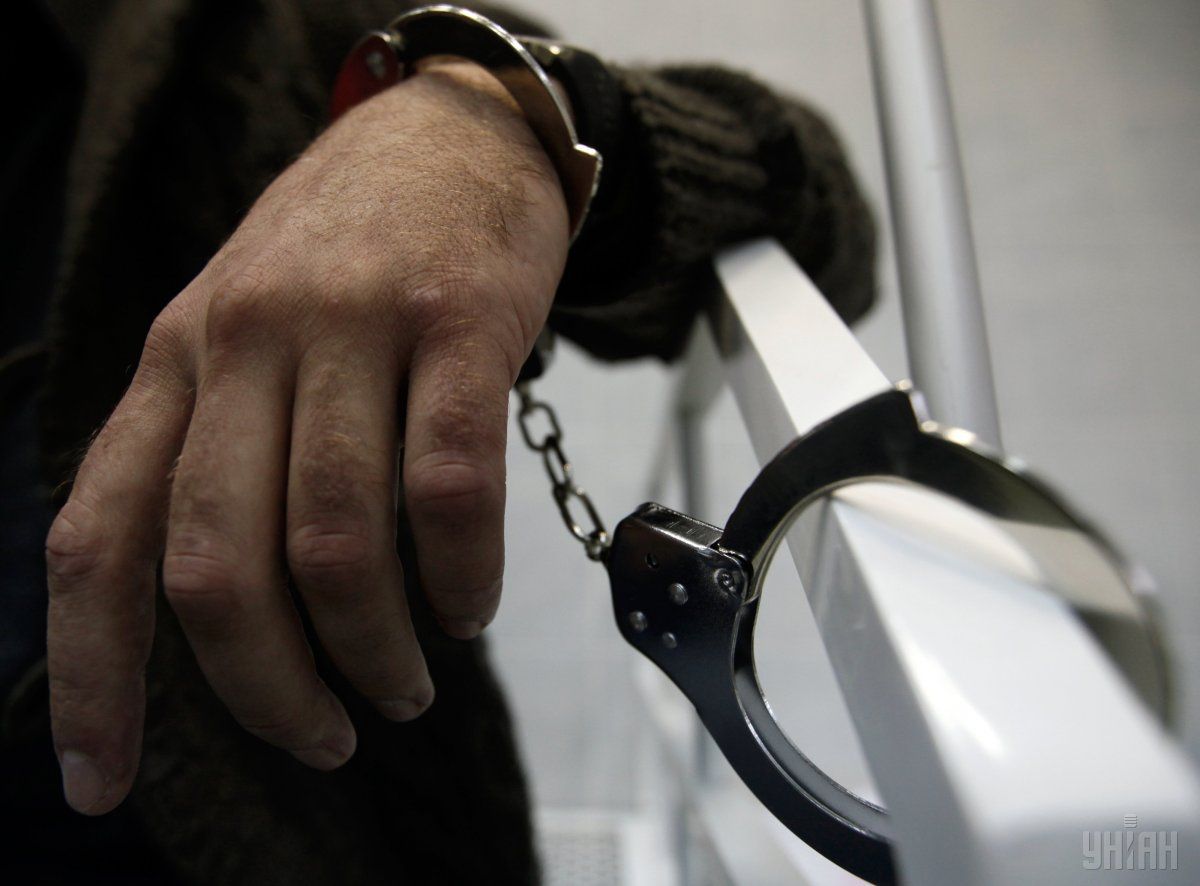 Photo from UNIAN
A court in Moscow has sentenced Denis Bakholdin, 37, to three and a half years' imprisonment for allegedly belonging to the Ukrainian organization Right Sector, a legitimate Ukrainian organization Russia branded as "extremist."
The prosecution had claimed that Bakholdin had gone to Ukraine to take part in the war in Donbas "to harm the interests of the Russian Federation," according to the Kharkiv Human Rights Protection Group.
Bakholdin has long been a fierce critic of Russian President Vladimir Putin and took part in many protests against Russia's invasion of Crimea and undeclared war against Ukraine in Donbas.  He moved to Ukraine towards the end of 2014 and had been living there since. In March 2017, the man set off for Russia to visit his mother who was unwell.  He was seized by Russian border guards and, two weeks later, his mother was officially informed that Bakholdin had been arrested, supposedly "while trying to illegally cross the Russian-Ukrainian border".
He reports that security officials handcuffed him to a radiator for 12 hours and beaten him in an attempt to extract a "confession."  He withstood the torture and has since refused to answer questions from the investigators or in any way assist the prosecution in a trial he views as a sham.
In October 2017, the renowned Memorial Human Rights Centre declared Bakholdin a political prisoner.
Read alsoPutin says Ukrainian sailors' swap may be discussed after completion of criminal case
Bakholdin was charged under Part 2 of Article 282.2 of Russia's criminal code – involvement in an organization which has been banned as 'extremist' by a Russian court, with this pertaining to Right Sector which Bakholdin was claimed to have been a member of all the time he was in Ukraine.
Memorial HRC notes that the investigators had been so sloppy that they charged Bakholdin with committing the alleged "offense" from October 2014 as he entered Ukraine, although Right Sector had only been banned in Russia starting November 2014.
The investigators' charges, Memorial says, are based on supposition and unproven facts, including the notorious fake appeal by the then head of Right Sector Dmytro Yarosh to Dokka Umarov, a Chechen militant.  The latter has been regularly cited, despite the statement's fraudulent nature, to justify Russia's demonization of Right Sector.
Read alsoRussian court hands down sentences in "Hizb ut-Tahrir case"
"The investigators have not explained how the activities of Right Sector in Ukraine could be directed at 'the violent change in the foundations of the constitutional order and violation of the integrity of the Russian Federation and undermining national security'."
Russia has stepped up its demonization and persecution of people for alleged involvement in the Right Sector organization over the last 18 months.  Another three Ukrainians – Oleksandr Shumkov, Roman Ternovsky and Mykola Dadey – have been convicted under the same article of Russia's criminal code over activities that are entirely legal in Ukraine. 
The situation is particularly shocking in the case of Shumkov since he was kidnapped from Ukraine to Russia and then taken prisoner.