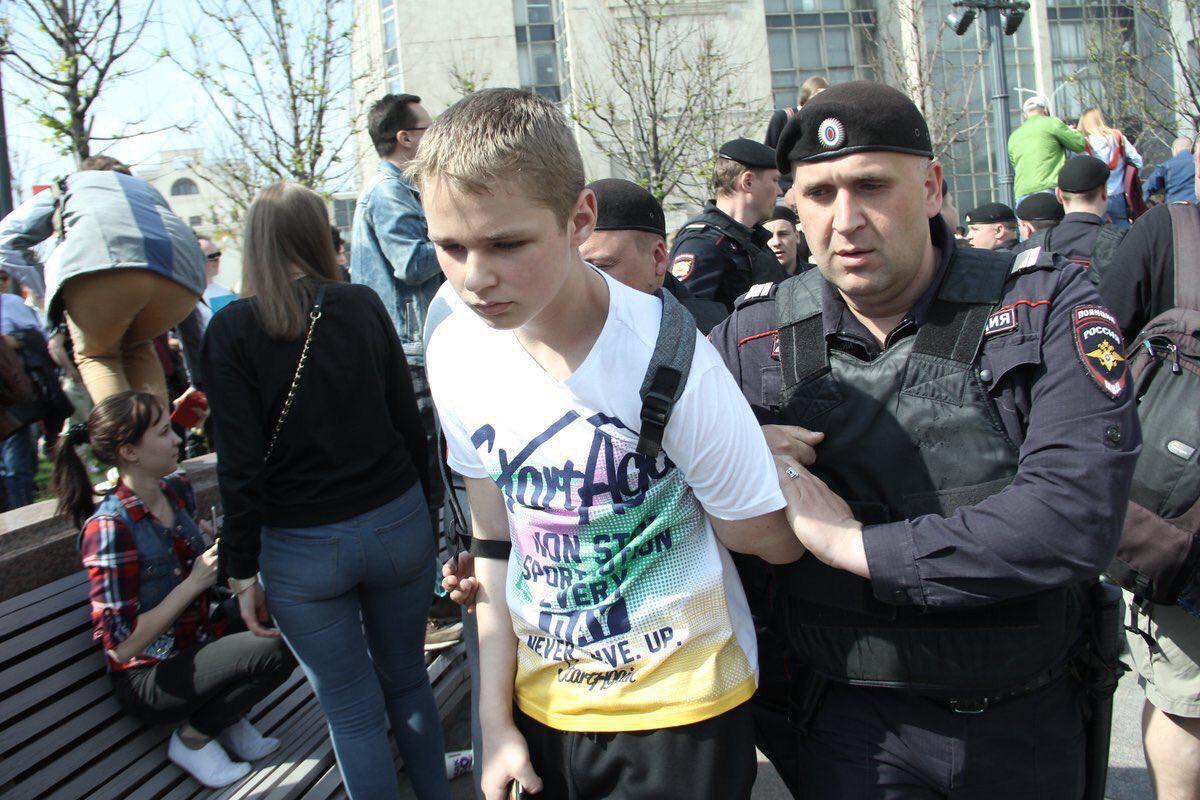 Over 1,000 protesters, including teens, detained by Russian police in May 2018 / Photo from tvrain.ru
Russian President Vladimir Putin has signed a law establishing punishment for people deemed by courts to have involved minors in unauthorized protests, rallies, and demonstrations.
The bill signed into law by Putin on December 28 says that organizers of unsanctioned public gatherings in which people under 18 participate will face up to 15 days in jail and a fine of up to 50,000 rubles ($720), Radio Free Europe / Radio Liberty (RFE/RL) has said.
Read alsoRussian teenager Kolesnikov, hounded for support of Ukraine, kills self
Officials will face fines of up to 100,000 rubles ($1,440) for the same offense, and organizations up to 500,000 rubles ($7,200).
Thousands of teenagers have taken part in antigovernment protests across Russia in the past few years, including demonstrations organized by opposition politician and anticorruption campaigner Aleksei Navalny.
The bill was submitted to parliament in May, after police in Russian cities detained more than 1,600 people, some of them teenagers, on the eve of rallies organized by Navalny to protest Putin's May 7 inauguration to his fourth term.