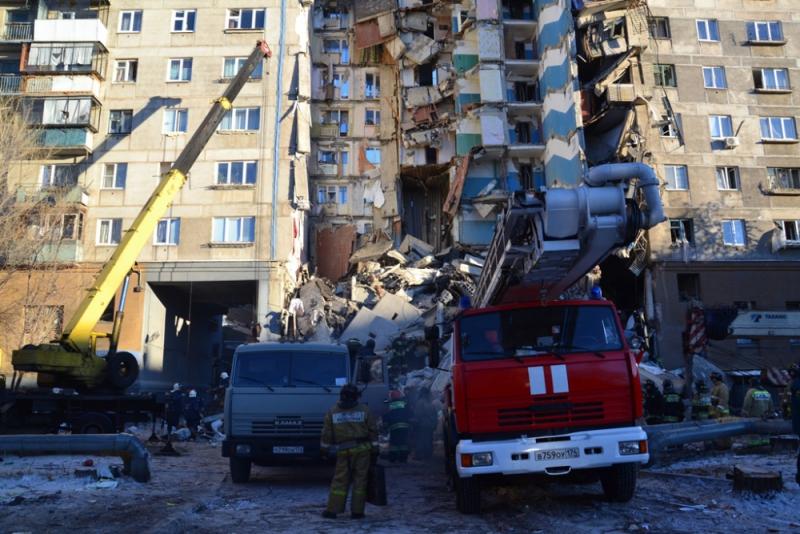 mchs.gov.ru
Sixteen bodies, including one of a child, have been found in the ruins of a collapsed apartment block in the Russian city of Magnitogorsk in the past three days.
As of 10:55 Moscow time on January 2, some 25 people remained unaccounted for, the local news portal 74.ru said.
The day before, an 11-month-old boy was rescued from the Magnitogorsk rubble some 35 hours after the incident; he was said to be conscious but in "extremely serious" condition, suffering from fractures, a head injury and hypothermia due to sub-zero temperatures.
The boy's mother with a three-year-old child survived the collapse. The infant was evacuated to Moscow. Another five survived victims are in hospital.
Read alsoRussian apartment block blast kills three, dozens missing - media
A 10-story building Magnitogorsk, the city located 1,400 kilometers (870 miles) southeast of Moscow, collapsed on Monday, following an explosion believed to have been triggered by a natural gas leak.
The blast, at 06:02 local time on December 31, 2018, is thought to have ripped through the first floor, which houses some offices, and the seven stories with 48 flats above then collapsed. Nearby flats were also damaged.
A criminal investigation has been opened into the disaster.