US intelligence: Russia creating long-term conflict in eastern Ukraine
13:34, 04 February 2015
World
Russia is trying to create a "permanent conflict" in eastern Ukraine and "will continue this year putting pressure on Kyiv through military and non-military methods", according to the statement of US Defense Intelligence Agency Director Lieutenant General Vincent Stewart released at a congressional hearing devoted to global threats, Russian news agency TASS has reported.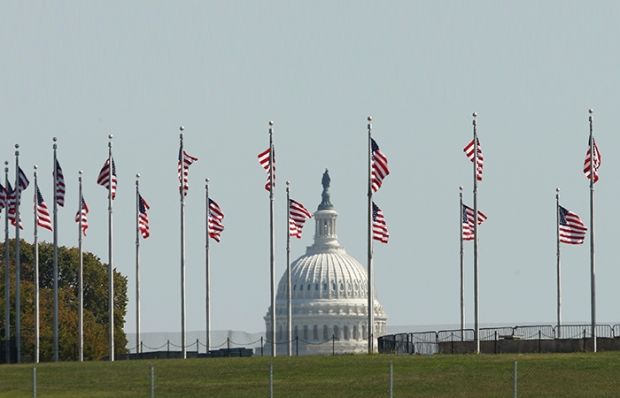 REUTERS
Moscow's actions with regard to Ukraine "correspond to Russia's new military doctrine and strategy, which will cause further anxiety among neighboring states," Lieutenant General Stewart said.
The Pentagon's intelligence office believes that Russia has updated the doctrine to allow for the use of "new warfare methods," and "has made significant progress in modernizing its nuclear and conventional weapons."
"We expect that in 2015 the Russian military activity will remain at a high level," Lieutenant General Stewart said. 
According to the assessments of his department, Russia is seeking to create armed forces that "will be smaller and more maneuverable," and in the future will be able to perform a variety of tasks. The DIA predicts that, despite economic difficulties, in 2015 the Russian Armed Forces will be involved in large number of exercises and will continue reequipping.
The Pentagon also believes that Russia will continue giving priorities to its strategic nuclear forces and upgrading mobile intercontinental ballistic missiles. According to the DIA, Moscow will strive to put additional Topol-M missiles into service, and will continue developing its Rubezh ICBM ballistic missile complex, Bulava ballistic missiles on submarines, and "the next generation of [Russian] cruise missiles."
The chapter on Russia in the statement from the director of the DIA was placed in the "Regional Threats" section, which also includes chapters on China, North Korea, the Middle East, North Africa and other regions.
The "Global Threats" section covers cyber security, proliferation of weapons of mass destruction, ballistic missiles, "conventional arms developments" and deadly infectious diseases.
Speeches were also delivered at the hearing by the heads of the intelligence and operational administrations of the Joint Chiefs of Staff of US Armed Forces Marc Chandler and Lt. Gen William Mayville. 
If you see a spelling error on our site, select it and press Ctrl+Enter