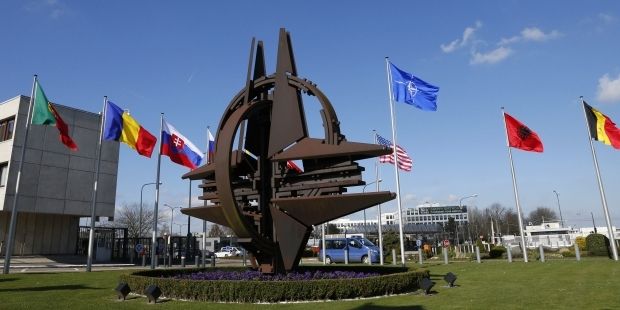 REUTERS
"NATO is planning to open military training centers in Georgia for NATO members and partner states. This is particularly valuable, because Georgia has a unique geographical position," an alliance spokesman said.
The new training center is to be set up as part of a package of measures to boost Georgia's defense capabilities that were agreed at a summit in September.
The alliance spokesman said this issue will be discussed at a meeting of the NATO-Georgia Commission to be held in Brussels during the defense ministers' meeting.
According to the spokesperson, the scale of the alliance's military presence in the country would be minimal.
"Their task will be training exercises, reception of military from NATO members and partner states, and logistics, so their number will be minimal," he added.
The alliance spokesperson said that Georgia will host exercises with NATO this year.
"We will hold periodic military exercises in Georgia as part of our cooperation with that country next year," he said.