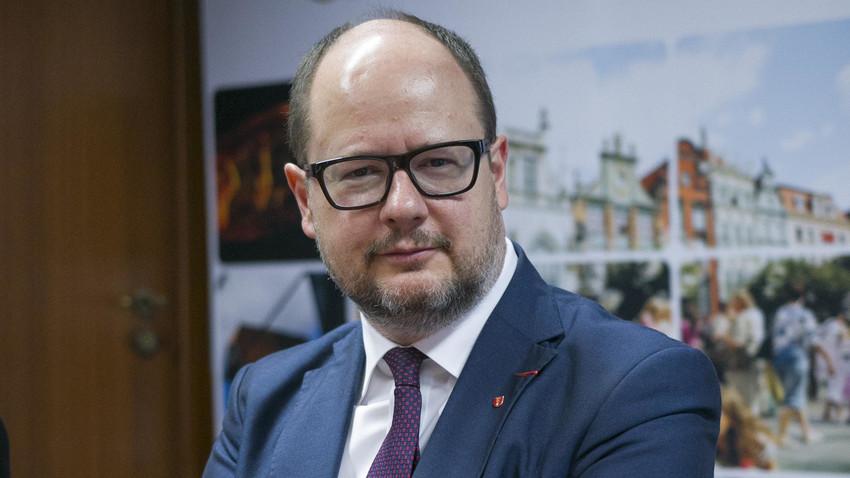 Photo: Fakt
The mayor of Gdansk in northern Poland was stabbed and seriously injured during a charity event in the port city on Sunday, according to media reports.
Private broadcaster TVN24 cited Interior Minister Joachim Brudzinski as saying that mayor Pawel Adamowicz, a well-known local politician, had to be resuscitated and was in a "serious" condition, Radio Poland wrote.
Read alsoRFE/RL: Prominent Ukrainian historian found dead with stab wounds
The attack, which took place during a high-profile, long-running fundraiser called the Great Orchestra of Christmas Charity, caused shock and disbelief in Poland.
TVN24 reported that Adamowicz was wounded by a knifeman who ran shouting onto a stage. It added that the mayor was taken to a local hospital, where he was undergoing an operation.
Brudzinski said: "I can't find the words, an explanation, for this kind of act. Especially since the finale of the Great Orchestra of Christmas Charity has for the last 27 years always been associated with good, with something joyful, positive."
Prime Minister Mateusz Morawiecki condemned the attack. He wrote on Twitter: "We are with Mayor Adamowicz in our thoughts and prayers."
The attacker reportedly shouted that he had unfairly spent time in prison when the previous Civic Platform-led government was in power, according to TVN24. He claimed he had been "tortured" by the Civic Platform.
After the stabbing, the man made an apparent gesture of triumph and strutted around the stage, media reported.
The knifeman was disarmed at the scene, TVN24 said.
Public broadcaster Polish Radio reported that investigators were collecting evidence at the site.
Police said they had detained a 27-year-old local resident.