Putin offers Merkel and Hollande to 'create new Transnistria in Ukraine'
12:19, 06 February 2015
World
The solution to the conflict in Ukraine proposed by Russian President Vladimir Putin is an extremely cynical one, U.S. newspaper The New York Times reported on Thursday, with reference to its diplomatic sources, according to Ukrainian online newspaper Ukrainska Pravda.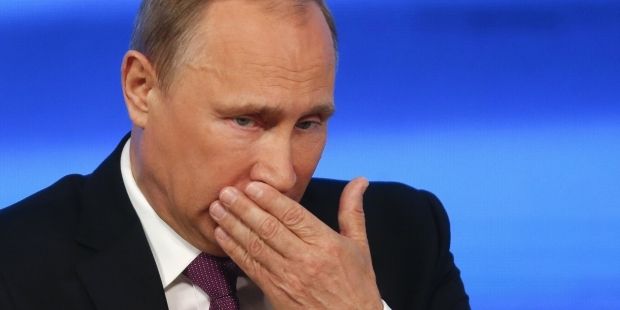 REUTERS
"This is not a peace plan. This is a road map for new Transnistria or Abkhazia in Ukraine. It is a cynical attempt to avoid all the commitments undertaken [by Russia] in Minsk," a senior diplomat told the U.S. newspaper.
As reported earlier, on Thursday, U.S. Secretary of State John Kerry said that German Chancellor Angela Merkel and French President François Hollande received offers from Putin to resolve the conflict in the Donbas.
The details of this plan are unknown, and none of the parties have given any details officially.
Kerry said that Merkel and Hollande had prepared their plans to achieve peace in Ukraine, which they planned to discuss with Ukrainian President Petro Poroshenko during their meeing in Kyiv on Thursday.
On Friday, Hollande and Merkel will go to Moscow, where they will meet with Russian President Vladimir Putin in the evening.
According to Russian media, Hollande and Merkel may offer Moscow and Kyiv to freeze the conflict in eastern Ukraine.
If you see a spelling error on our site, select it and press Ctrl+Enter