US senators call on Obama to supply weapons to Ukraine
12:32, 06 February 2015
World
A group of senators, headed by Chairman of the Senate Armed Services Committee U.S. Senator John McCain, will draw up a bill authorizing the U.S. to begin deliveries of weapons to Ukraine if the U.S. president refuses to take such a step, news agency Reuters reported on Thursday.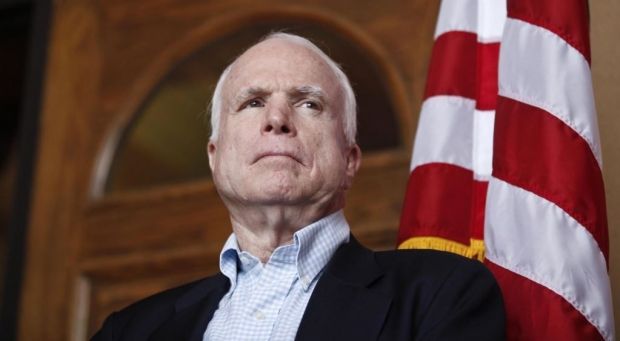 REUTERS
According to the report, McCain headed a group of about a dozen Republican and Democratic senators at a press conference to put pressure on Obama to send weapons to help Kyiv in its confrontation with the Russian-backed militants in the east of Ukraine.
"We will prepare a bill that will oblige the President to take this step," McCain said.
"This is a battle between democracy and autocratic dictatorship, and we should be on someone's side," Republican Senator Lindsey Graham said.
The U.S. lawmakers urged the president to take a firm stand on the issue of Ukraine.
As UNIAN reported earlier, in December 2014 the U.S. Congress adopted Ukraine Freedom Support Act of 2014, which allows the United States to supply lethal weapons to Ukraine and to impose new sanctions against Russia. Obama signed the bill, but the act gives the president some leeway in making decisions on arms transfers.
If you see a spelling error on our site, select it and press Ctrl+Enter