Photo from twitter @naidusudhakar
A university in the French city of Lyon was evacuated on Thursday morning when a large fire broke out on the roof after a reported gas bottle explosion, leaving three people with minor injuries.
Claude Bernard Lyon 1 University confirmed the incident on Twitter shortly after 9.30 a.m., advising people to stay 100 metres away from the building, Euronews reported.
It said explosions were the result of building work, and that three people suffered minor injuries.
Shortly after 10 a.m., the university said the fire was "under control" and that some buildings had been re-opened.
[Alerte] Incendie en cours sur le bâtiment Mendel (campus LyonTech-La Doua). Consigne de sécurité : restez éloigné à au moins 100m du bâtiment. Nos équipes interviennent.

— Université Lyon 1 (@UnivLyon1) January 17, 2019
Police and university sources said the fire was started by a gas bottle explosion.
Footage of the incident shared on social media showed the extent of the blaze.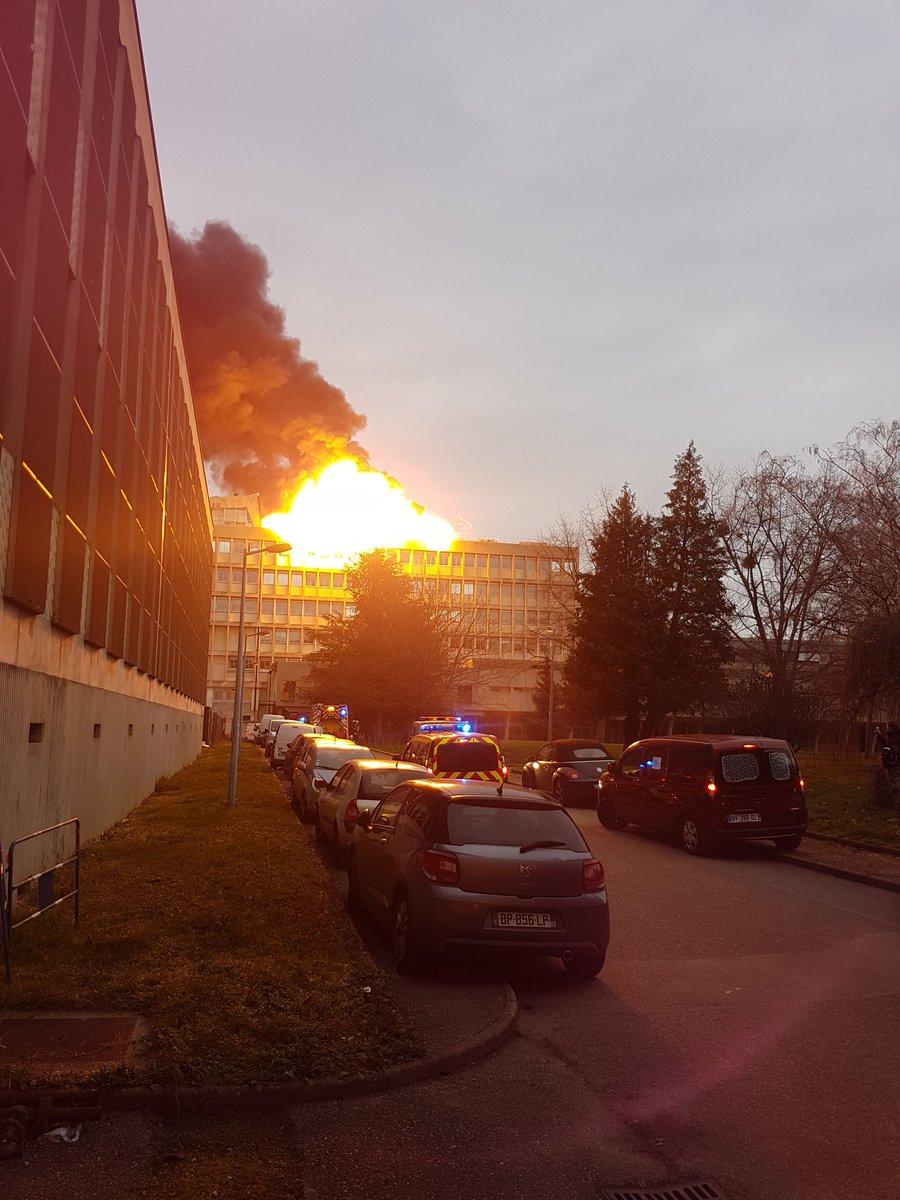 Photo from twitter @naidusudhakar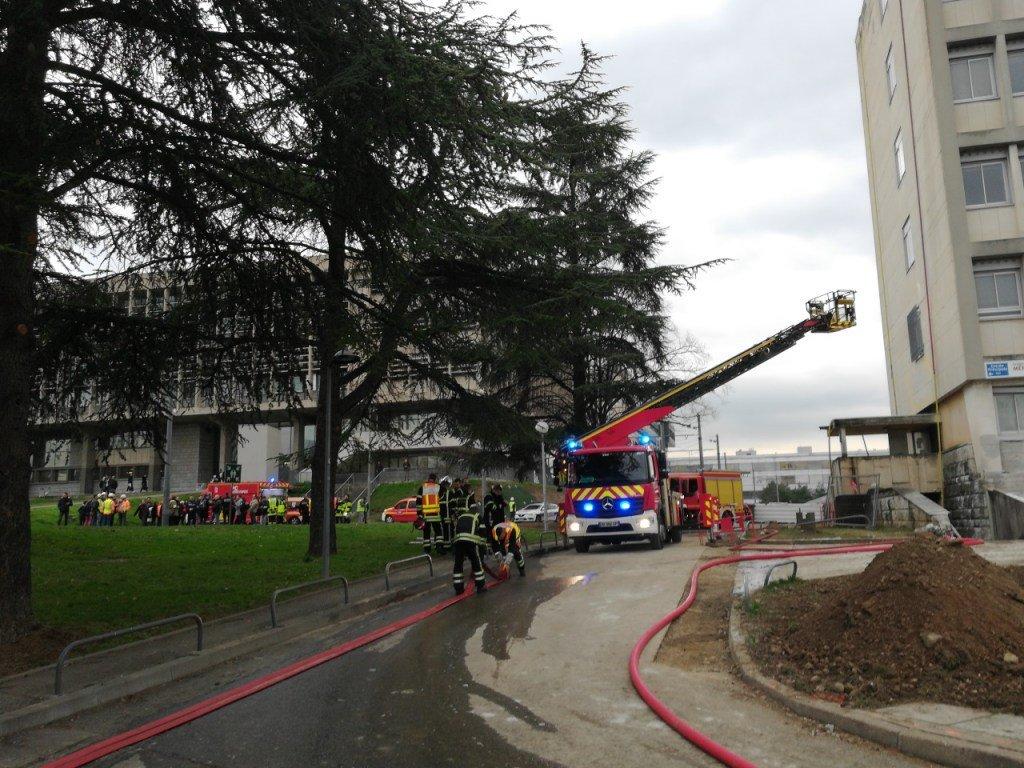 Photo from twitter @naidusudhakar