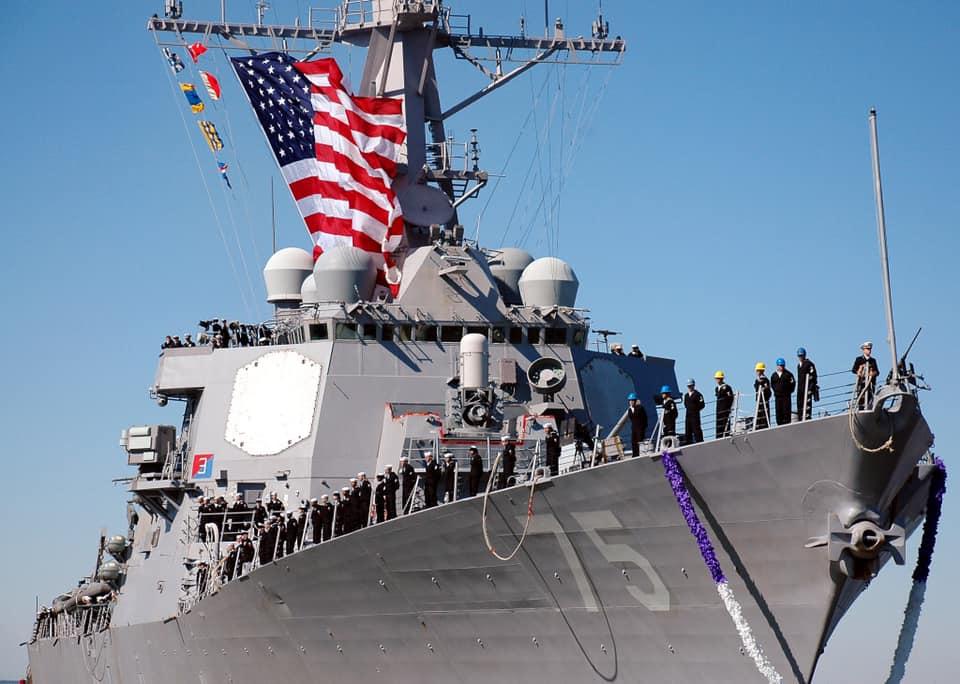 Photo by Valeriy Chaly
The Arleigh Burke-class guided-missile destroyer USS Donald Cook (DDG 75) began its north-bound transit of the Dardanelles Strait, en route to the Black Sea Jan. 19, 2019, to conduct maritime security operations and enhance regional maritime stability, combined readiness and naval capability with our NATO allies and partners in the region.
The U.S. Navy routinely operates in the Black Sea consistent with the Montreux Convention and international law, U.S. Naval Forces Europe-Africa / U.S. 6th Fleet reported.
Read alsoUSS Fort McHenry en route to the Black Sea (Photo)
"The United States and the U.S. Navy continue to stand alongside our allies and partners in support of shared regional interests and maritime stability," said Cmdr. Matthew J. Powel, commanding officer of Donald Cook. "Our arrival into the Black Sea will showcase the Navy's interoperability in pursuit of common security objectives in this region."
The Whidbey Island-class dock landing ship USS Fort McHenry (LSD 43) and embarked elements of the 22nd Marine Expeditionary Unit conducted operations earlier this month, which included a port visit to Constanta, Romania and training with Sailors from the Romanian navy.
In 2018, the Arleigh Burke-class guided-missile destroyers USS Ross (DDG 71), USS Carney (DDG 64) and USS Porter (DDG 78), the Blue Ridge-class command and control ship USS Mount Whitney (LCC 20), the Harpers Ferry-class dock landing ship USS Oak Hill (LSD 51) with embarked elements of the 26th MEU, and the Spearhead-class expeditionary fast transport ship USNS Carson City (T-EPF 7) all conducted operations in the Black Sea.
Porter, forward-deployed at Naval Station Rota, Spain, is conducting naval operations in the U.S. 6th Fleet area of operations in support of U.S. national security interests in Europe.
U.S. 6th Fleet, headquartered in Naples, Italy, conducts the full spectrum of joint and naval operations, often in concert with allied, and interagency partners, in order to advance U.S. national interests and security and stability in Europe and Africa.