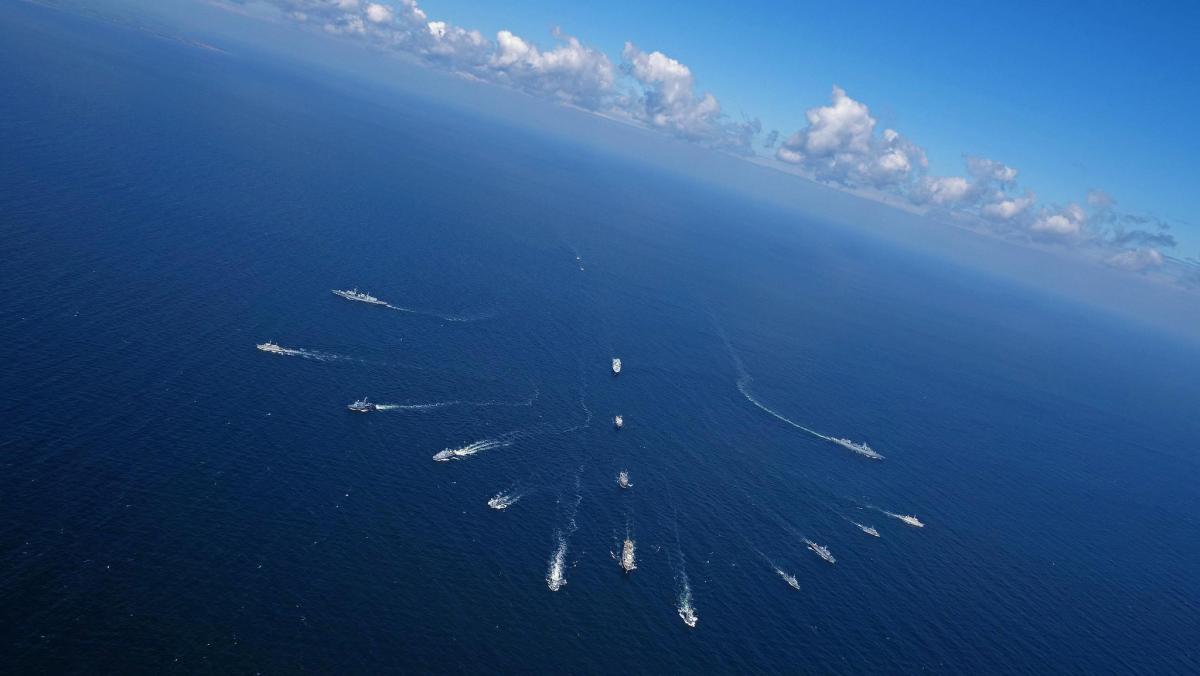 mc.nato.int
Two Russian corvettes, the Boykiy and Soobrazitelny, of the Baltic Fleet have been escorting the USS Porter and USS Gravely, according to the Russian Ministry of Defense.
Last week the USS Gravely, an Arleigh Burke-class guided missile destroyer, was spotted passing through the Danish straits and approaching the Baltic sea, according to the Daily Star.
A picture showing the destroyer pulling into Copenhagen, Denmark, was tweeted by the U.S. Navy, who said the ship was there "for a scheduled port visit."
Today USS Gravely entered the Baltic Sea alongside the USS Porter under escort by Russia, whose Kaliningrad enclave hosts its main naval base in the region, Baltiysk.
Read alsoRussian recon aircraft makes low pass over NATO command ship
"The forces of the Baltic Fleet took Gravely and Porter, the destroyers of the U.S. Navy that entered the southern part of the Baltic Sea, under escort. Russian Navy corvettes Boiky and Soobrazitelny are monitoring the actions of the U.S. ships," the Russian National Defence Management Centre said Monday.
Capable of carrying up to 56 Tomahawk missiles, the destroyers are the latest U.S. Navy warships to sail near Russia's territorial waters in an apparent show of force.
The U.S. military and NATO allies have stepped up their presence in northern and eastern Europe, deploying troops, aircraft and warships to those areas, and in turn, heightening tensions with Russia.
Meanwhile in the Black Sea, U.S. guided-missile destroyer USS Donald Cook is being monitored closely by Russian warships after arriving in the region over the weekend.