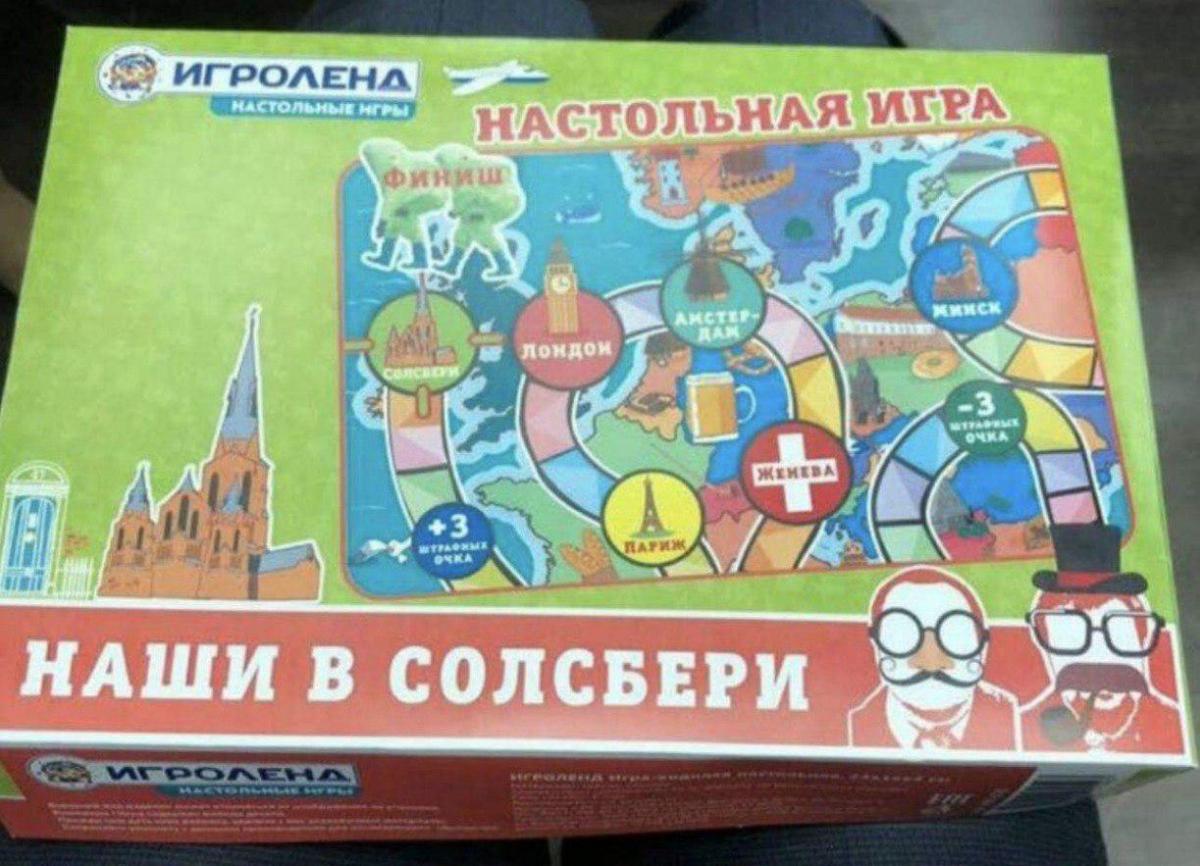 The cover of the board game / Photo from theins.ru
A board game for children based on the Skripals poisoning, "Our Boys in Salisbury," is on sale in Russia.
An announcement on the sale was posted on the websites of the Gala Centre and Market Assortiment retail companies, the Russian media outlet The Insider reported.
The game is produced by the Igroland company.
The price of the board game is 77 Russian rubles, which is about US$1.16.
"Judging by the image on the cover of the board game, the route of the characters in the game coincides with the movement of Russian GRU officers Anatoly Chepiga and Alexander Mishkin, who are accused of poisoning the Skripals in Salisbury, the UK," The Insider said.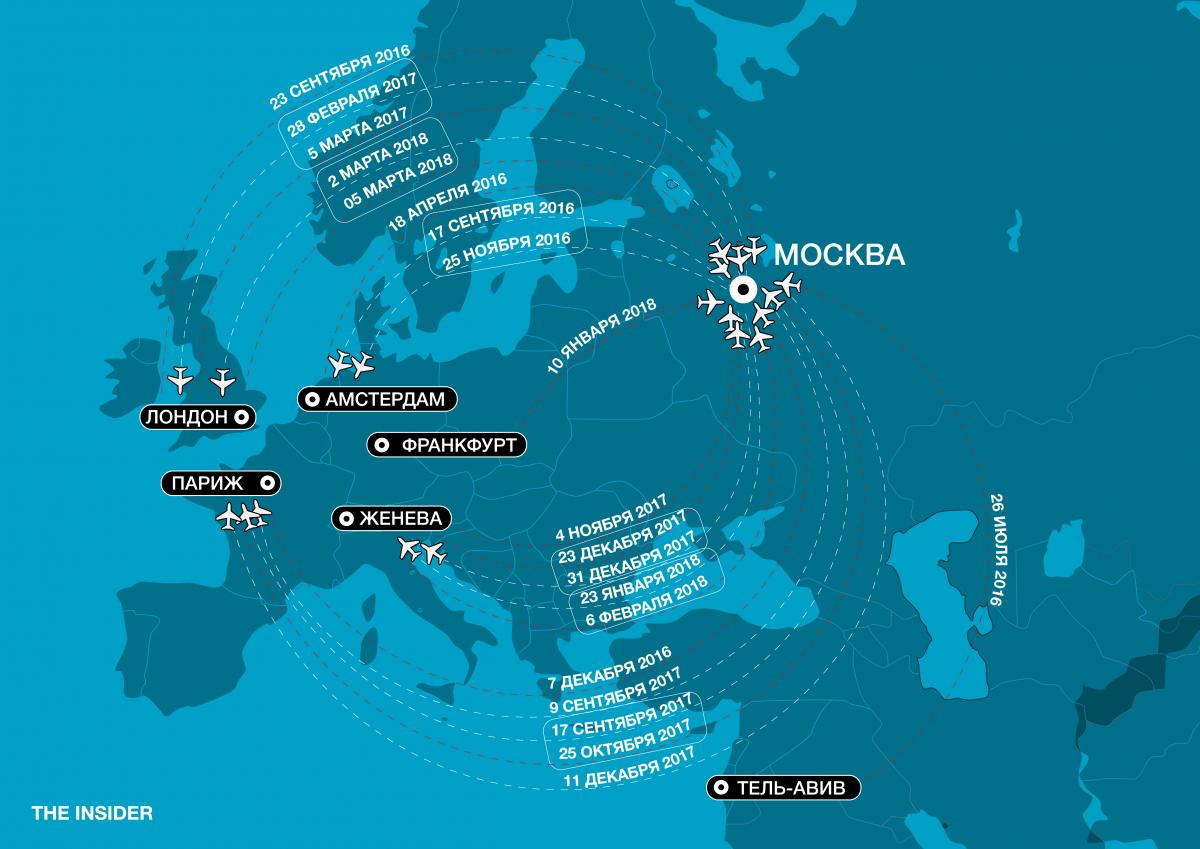 The route of "Petrov" and "Boshirov" / Image from theins.ru
"[I] contacted some retailers who confirmed they were selling the board game based on the Skripal poisoning, 'Our Boys in Salisbury,'" founder of the investigative website Bellingcat Eliot Higgins tweeted on January 22.
As reported by UNIAN, the Bellingcat and The Insider in September 2018 unveiled a joint investigation claiming that the alleged poisoners of the Skripals, Alexander Petrov and Ruslan Boshirov, are members of the Russian special services. In a series of publications, they prove that Petrov and Boshirov are officers of the Main Directorate of the General Staff of the Russian Federation, Anatoly Chepiga and Alexander Mishkin.
Sergei Skripal, a former Russian military officer and double agent for the UK's intelligence services, and his daughter Yulia Skripal were found in Salisbury, England, on March 4, 2018. They were poisoned with a nerve agent called "Novichok."