Herbst: If Putin uses aviation in Donbas, US will respond quickly
12:46, 09 February 2015
World
The United States will react quickly if Russia takes the fighting in the Donbas to a higher level – the use of warplanes, former U.S. ambassador to John Herbst said on Ukrainian news service TSN.Tyzhden on Sunday.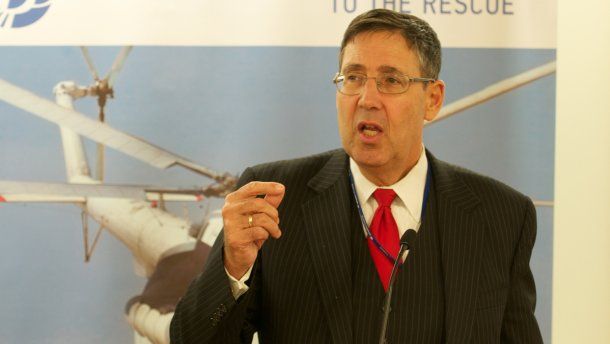 Photo from Segodnya newspaper
"If Russia uses aviation, the answer of the United States will be fast," he said.
Herbts earlier called on President Barrack Obama to send Ukraine arms following Russia's escalation of the Donbas conflict since early January.
"Of course, everyone is afraid of this situation. The war in Ukraine is becoming more open. That means that this aggression is already overt. And now it is obvious what Moscow is doing," Herbst said.
"There is a risk that Moscow could use air power. But, in principle, we can see the hand of the Kremlin here. We see that Russia is waging such a war," he said.
"According to our report to President Obama on the situation in Ukraine, we do not recommend the use of anti-aircraft weapons, as this will lead to further escalation. Anyway, we're talking about it. And I think if Putin uses air power, the U.S. response will be fast," Herbst said.
If you see a spelling error on our site, select it and press Ctrl+Enter