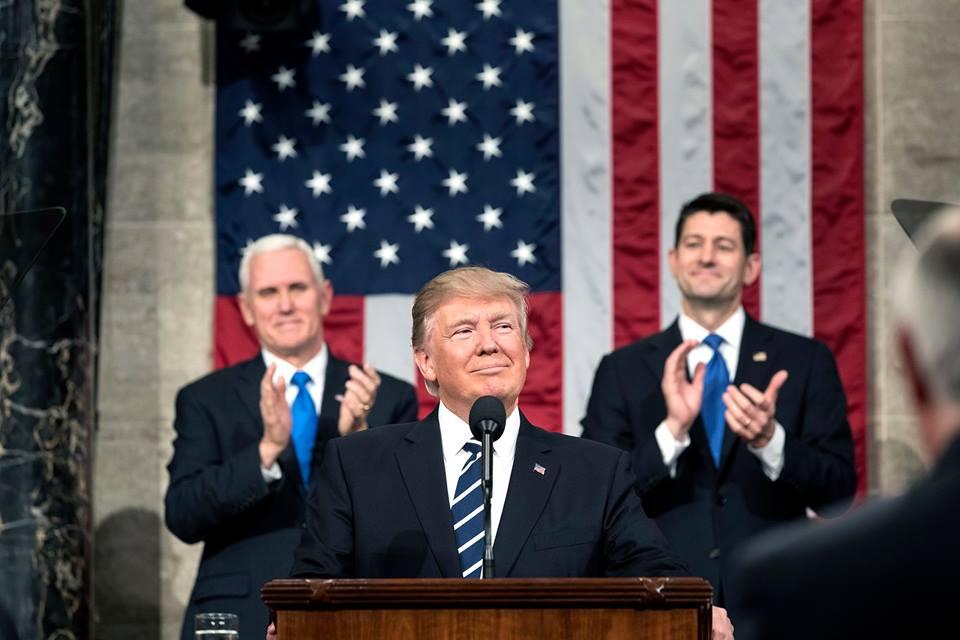 Photo from Facebook/The White House
President Donald Trump said on Friday he has reached a deal with U.S. lawmakers for three weeks in stop-gap funding that would end a partial U.S. government shutdown now in its 35th day, with a senior Democratic aide saying that money the president demanded for a border wall is not included.
Trump had previously insisted on the inclusion of $5.7 billion to help pay for a wall along the vast U.S.-Mexico border – one of his signature campaign promises – in any legislation to fund government agencies but Democrats had blocked him, Reuters said.
Read alsoStoltenberg: European allies and Canada to increase defense budget to US$100 bln by 2020
If lawmakers do not agree after three weeks of talks to provide wall funding, Trump indicated the shutdown could resume or he could declare a national emergency to get the money. He also said he was not looking to build a concrete wall along the entire southern border.
The deal came as pressure mounted on Trump and Congress to get the government fully open and some 800,000 federal employees back on the job. Trump said he would act to ensure the government workers get their back pay "very quickly, or as soon as possible."
"I am very proud to announce today that we have reached a deal to end the shutdown and reopen the federal government," Trump said in the White House Rose Garden on a chilly, sunny winter day.
The agreement, which would require passage in the House and Senate and Trump's signature, would leave his request for wall funding for later talks, a House Democratic aide said.
"We really have no choice but to build a powerful wall or steel barrier. If we don't get a fair deal from Congress, the government will either shut down on February 15 – again – or I would use the powers afforded to me under the laws and the Constitution of the United States to address this emergency," Trump said.