Merkel says she can't live without attempts to achieve ceasefire in Donbas
11:30, 10 February 2015
World
German Chancellor Angela Merkel has said that she could not live with herself without making an attempt to achieve a ceasefire in the Donbas.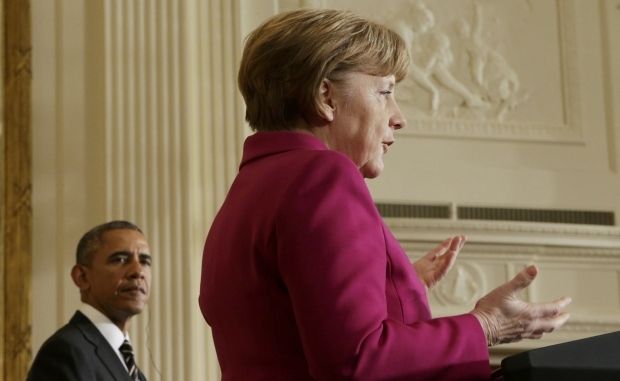 REUTERS
She said this during a joint briefing with U.S. President Barack Obama in Washington on Monday, Ukrainian television's 112 Ukraine channel reported.
"The French president and I decided to make another attempt to solve the problem with diplomacy," Merkel told journalists.
"We have the Minsk agreements, which are not being implemented. The situation is getting worse," she said.
"It is still possible to try to achieve a ceasefire and to create the conditions that are necessary for this. I am absolutely sure that we can do it together. I personally can't live with myself without making this attempt," Merkel said.
In addition, U.S. President Barack Obama said that he will consider all possible assistance to Ukraine if diplomacy fails.
Obama has been under pressure from some sections of the political and military elite in Washington to provide Ukraine defensive weapons. He has the power to do so under the Ukraine Freedom Support Act, passed by Congress in December and signed by him, but has so far chosen not to.
If you see a spelling error on our site, select it and press Ctrl+Enter