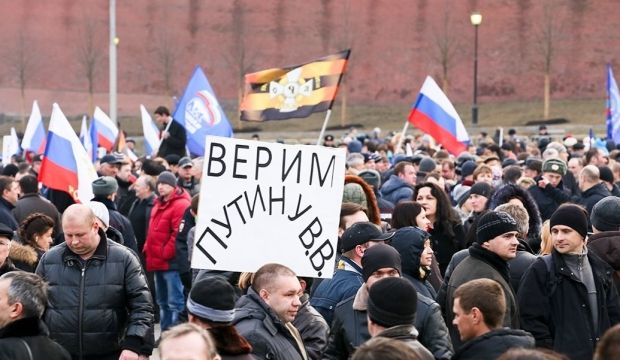 Photo from ervix.livejournal.com
The number of Russians who describe relations between Russia and the United States as hostile has increased by more than 10 times over the year, from 4% to 42%, the center reported.
At the same time, Russians are less hostile to Europe. Only 71% of Russian citizens have a negative attitude towards the EU. However, 40% of the survey respondents still believe that Russia needs to strengthen its relations with the European Union, while 36% of respondents support complete isolation from Europe, according to Ukrainian newspaper Zerkalo Nedeli.
The number of those who continue to consider Russia as one of the most influential countries in the world almost halved. A year ago, 45% of Russians believed in this, while this year this number is only 27%.
The previous survey carried out by the Levada Center showed that 79% of Russians had already been affected by Western sanctions, while 47% of Russian citizens had experienced serious financial difficulties.