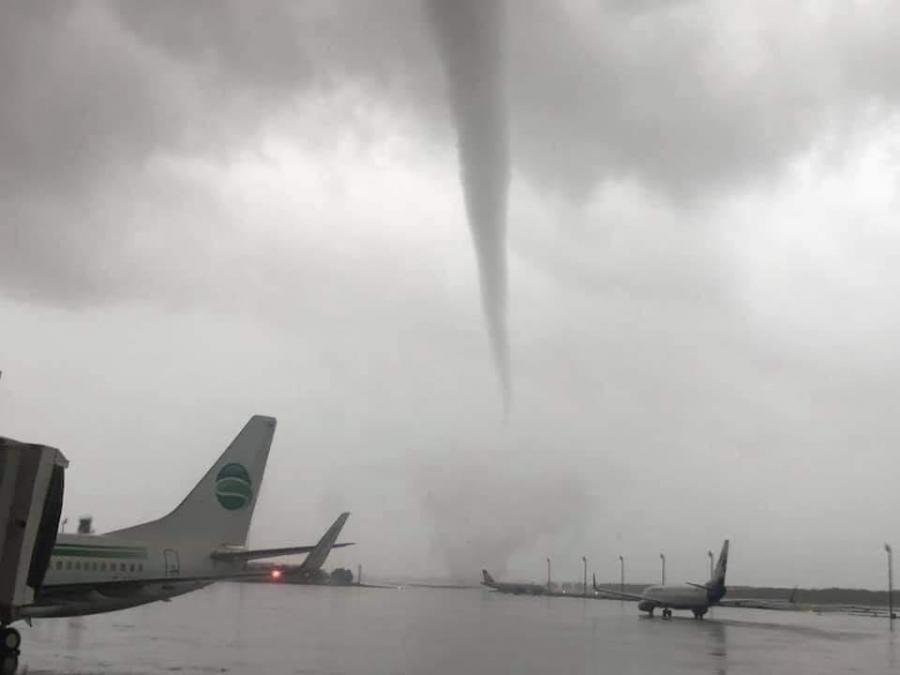 Mevlüt Dalaman / severe-weather.eu
Severe thunderstorms with tornadoes and large hail hit Antalya and its vicinity this morning.
Read alsoKyiv stuck in traffic amid heavy snowfall (Map)
Up to five tornadoes have been reported. Significant damage is reported from the Antalya airport: planes damaged by moving / flying debris, vehicles, including an airport bus, hit and damaged, according to Severe Weather Europe.
Damage has also been reported from Antalya city center.
Extensive damage and injuries reported in greenhouse fields in Kumluca.
Antalya province was already hit by a major tornado two days earlier, January 24. Two fatalities were reported.