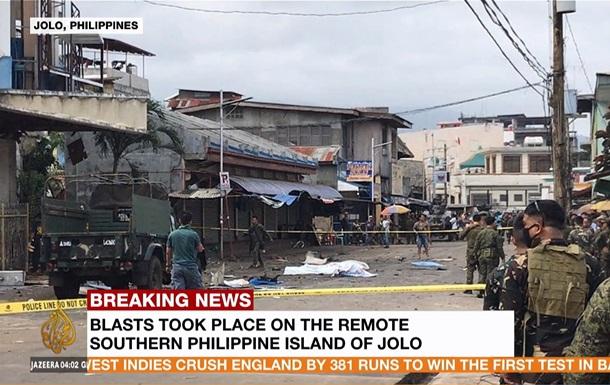 korrespondent.net
Two suspected improvised explosive devices detonated in intervals at the Jolo Catholic cathedral in the Mindanao region, where the majority of the population is Muslim.
The first device went off inside the cathedral, and the second one targeted nearby soldiers who rushed to help the victims of the first explosion, Armed Forces of the Philippines spokesman Brig. Gen. Edgard Arevalo said, according to CNN.
The Associated Press says the death toll reached 20, while at least 81 people were wounded in the terror attack.
In a statement, Defense Secretary Delfin N. Lorenzana condemned the bombing and said he has directed troops to "heighten their alert level" and secure places of worship and public spaces.
The explosion follows a Monday referendum asking the majority-Muslim population whether they back a plan by separatists and the government to create a new self-administered region.
The referendum asked to create a new Muslim autonomous region that could bring a peaceful resolution between the government and the rebel group the Moro Islamic Liberation Front -- a conflict that has claimed 120,000 lives since the 1970s.