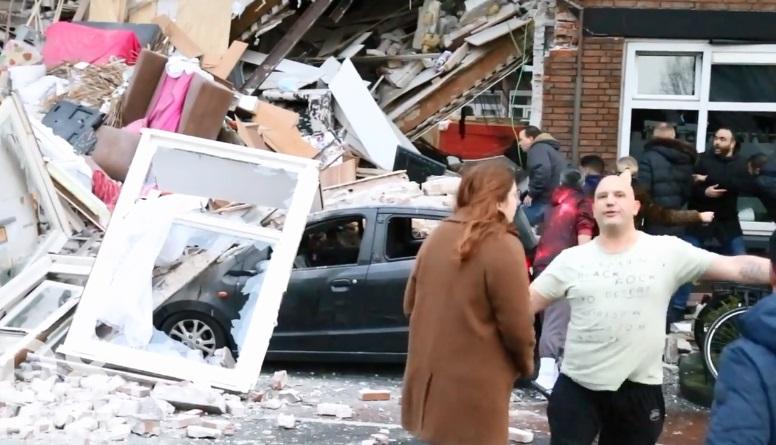 Facebook / district8.net
A house in The Hague partially collapsed following a major blast, Dutch authorities have said. At least nine people were injured, with firefighters still working to free a man trapped under the rubble.
Responders with search dogs were deployed to a residential area in The Hague on Sunday, after an explosion in one of the houses, Deutsche Welle reported citing local media.
At least nine people were injured when the building collapsed, the city's fire department said, adding that seven of them were being treated at the hospital.
Emergency services rescued three people from the rubble, but said that at least one person was still trapped. Fire officials said that the trapped man was alive and that they'd made contact with him.
Police confirmed that the explosion was caused by a gas blast, which damaged the surrounding apartment buildings as well.