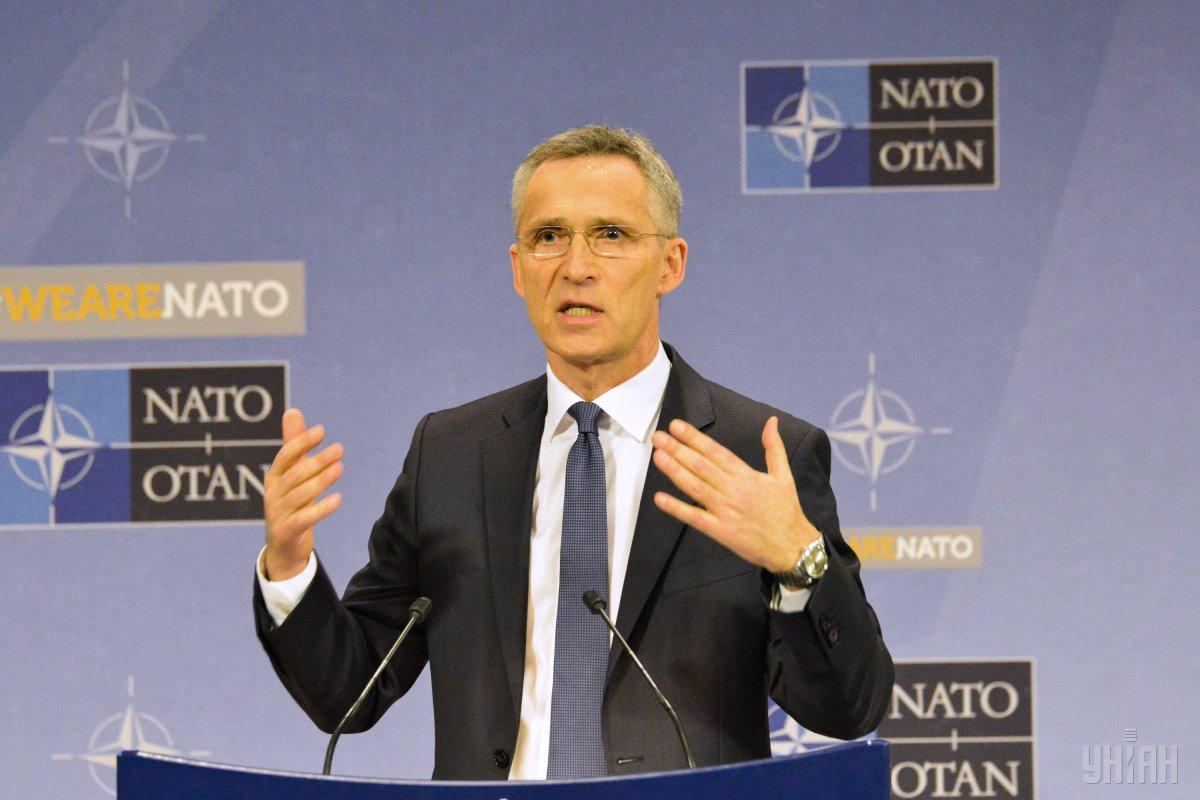 Photo from UNIAN
NATO Secretary General Jens Stoltenberg says that the most advanced allied fighter-bomber aircraft can degrade Russia's ability to use anti-access/area denial systems, or A2/AD, to threaten NATO territory.
While Russian strategy in a possible invasion of NATO territory is focused on using advanced air defense systems such as the S-400 to create strongholds against NATO reinforcement, Stoltenberg remains optimistic about NATO's ability to contest such Russian doctrine, according to Washington Examiner.
Stoltenberg noted that while there is no "imminent threat" of a Russian invasion of NATO territory, Russian investment in advanced military capabilities joins its more aggressive rhetoric and increased exercises.
But, the former Norwegian prime minister said, "the [NATO] fifth-generation fighter jets are extremely capable to be able to deal with A2/AD. So it's not like A2/AD is a kind of 100 percent blockage, it just requires more effort and more advanced systems. And we are investing in those."
Read alsoFootage emerges of Russia's Tu-22M3 bomber crash
Stoltenberg is referring to the F-22 air superiority and F-35 fighter-bomber platforms. With stealth capabilities that make them hard to track and kill, and built with sensors to complement other military platforms, these jets are a major problem for Russian war-planners.
Alongside electronic warfare aircraft designed to confuse A2/AD systems, the fifth-generation platforms deter Russia by threatening NATO's rapid air superiority in the event of any invasion. That's largely because the Russian air force is not nearly as capable as that of NATO.
Without air superiority, Russian ground forces would be unable to advance without being isolated and destroyed.
But deterrence is not just about capability, it's also about readiness. In recently practicing an operation against S-400-style threats, the U.S., British, and French air forces are giving added meaning to Stoltenberg's words.