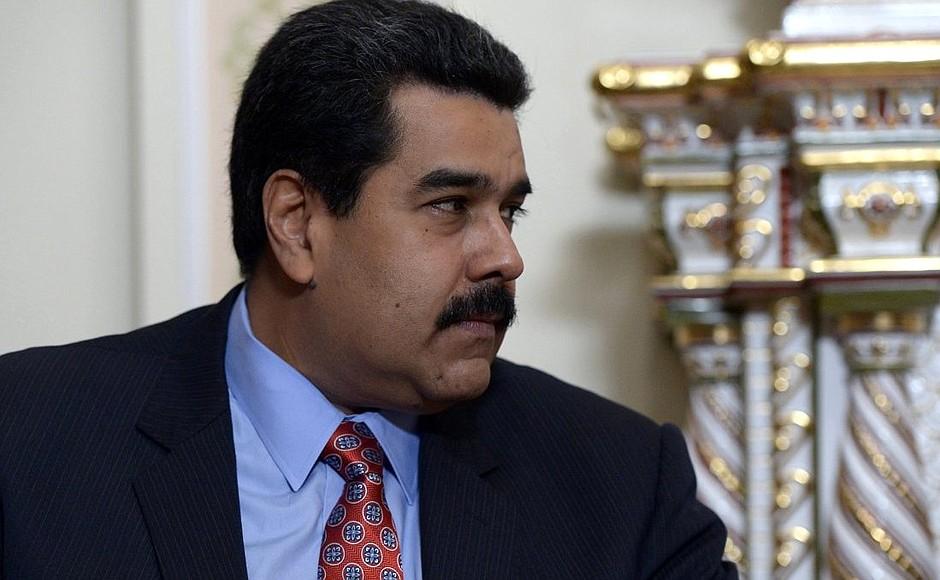 Kremlin.ru
Russian officials have lashed out at the United States over the upheaval in Venezuela, vowing to support embattled President Nicolas Maduro and sharply criticizing Washington for imposing sanctions on the Venezuelan state oil company PDVSA.
In comments on January 29, Foreign Minister Sergei Lavrov accused Washington of "publicly setting a course for illegal regime change" by recognizing opposition leader Juan Guaido as Venezuela's interim president, RFE/RL reported.
Read alsoRussia's large passenger jet without passengers on board departs to Venezuela
"Together with other responsible members of the world community, we will do everything to support the legal government of President Maduro in standing up for the Venezuelan Constitution," Lavrov said.
He did not outline any specific steps in support of Maduro's government.
In separate but almost simultaneous comments, President Vladimir Putin's spokesman declined to comment when asked whether Russia would send military aid if the U.S. military gets involved in the crisis in Venezuela.
Peskov also said that the U.S. sanctions on PDVSA amount to illegal interference in Venezuela's internal affairs, and that Russia would use all the legal mechanisms at its disposal to protect its interests there in light of the punitive measures.