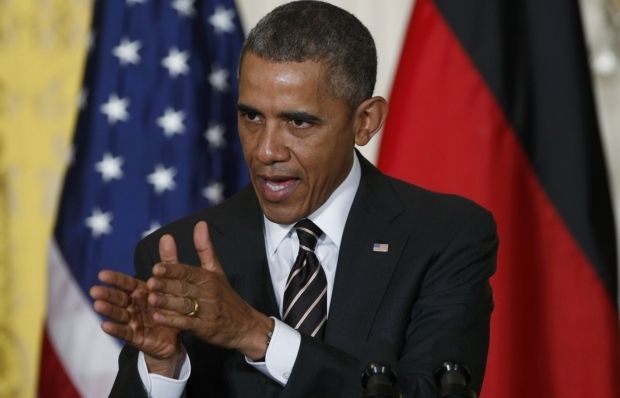 REUTERS
"The resolution we submitted today does not call for the deployment of U.S. ground combat forces to Iraq or Syria," Obama said.
"This is not the authorization of another ground war, like in Afghanistan or Iraq."
Under U.S. law, Congress has the power to approve the use of troops for a period of three years. There are no geographical limitations to such approval.
Authorization by Congress would replace a previous 2002 measure authorizing the Iraq War. The new authorization does not change the document adopted after the September 11 attacks in the United States. 
U.S. and international coalition forces have been launching air strikes on the positions of Islamic State in Iraq since August 2014, and in Syria since September. Over this time about 2,300 air strikes have been carried out.