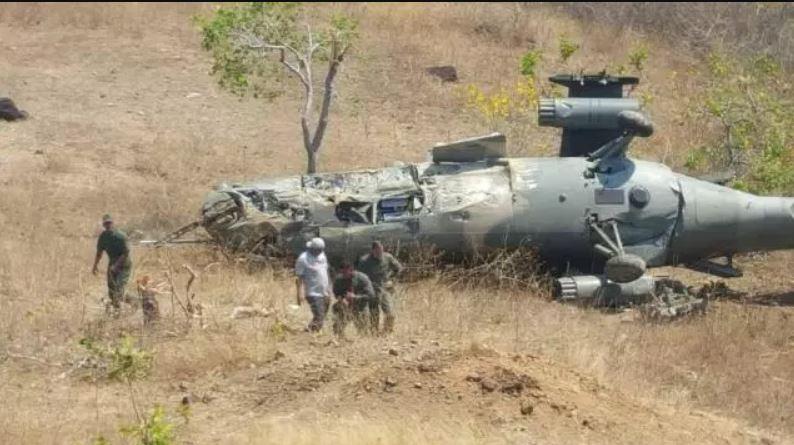 Venezuela al Dia
Venezuelan media on Feb 6 claimed that Mi-35 combat helicopter of the National Army had crashed near El Pao at least two days ago.
Five people were injured in the incident, according to Defence Blog.
The cause of the crash remains unclear, the report says. According to a source in Venezuela Army, the Mi-35 experienced technical issues while some social media users claim sabotage.
Read alsoFootage emerges of Russia's Tu-22M3 bomber crash
The Mi-35M is a multi-role combat helicopter manufactured by Rostvertol, a subsidiary of Russian Helicopters. It is an export variant of Mi-24 Hind attack helicopter. Primarily designed for attack and military transport missions, the helicopter delivers a more superior flight performance and maneuverability than its predecessor.
The combat helicopter took part in massive military drills to practice defending the nation's territory, coast and rivers from U.S. intervention, according to Venezuela al Dia.
It should be noted that in recent weeks at least 782 military personnel of the Bolivarian National Armed Forces (FANB) have participated in training sessions of defensive maneuvers ordered by Nicolás Maduro to "defend Homeland".