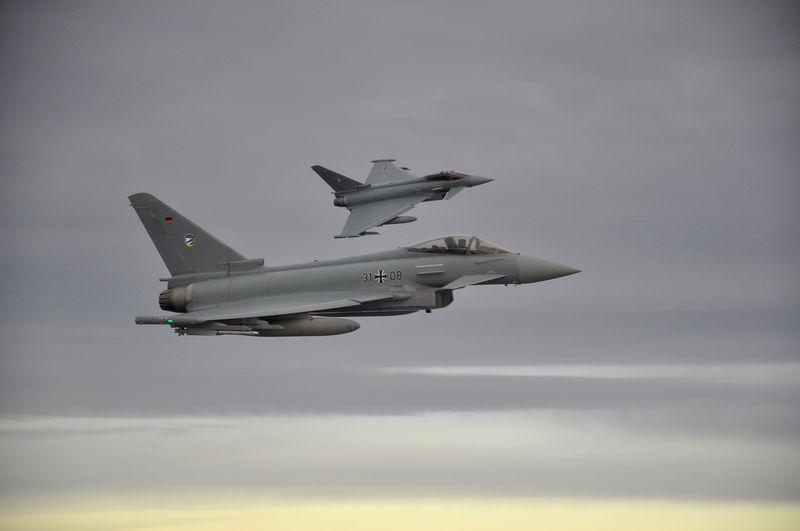 REUTERS
The German Air Force's Eurofighter jets will perform low-altitude training flights in Estonian airspace next week.
Read alsoNATO jets able to confuse Russia's A2/AD systems – Stoltenberg
The German Eurofighter jets will be flying at an altitude of at least 152 meters and away from populated areas, the military said as reported by the Ukrainian media outlet European Pravda on January 10.
Since late August of 2018, German fighter jets that are based at Estonia's Ämari air base have been guarding the skies over the Baltic countries.
The air forces of the NATO member states, on a rotational basis, have been protecting the airspace of Estonia, Latvia and Lithuania since March 29, 2004, when the Baltic countries joined the Alliance, the publication wrote.
A second air detachment of the NATO Baltic air policing mission is stationed at the Šiauliai air base in Lithuania.