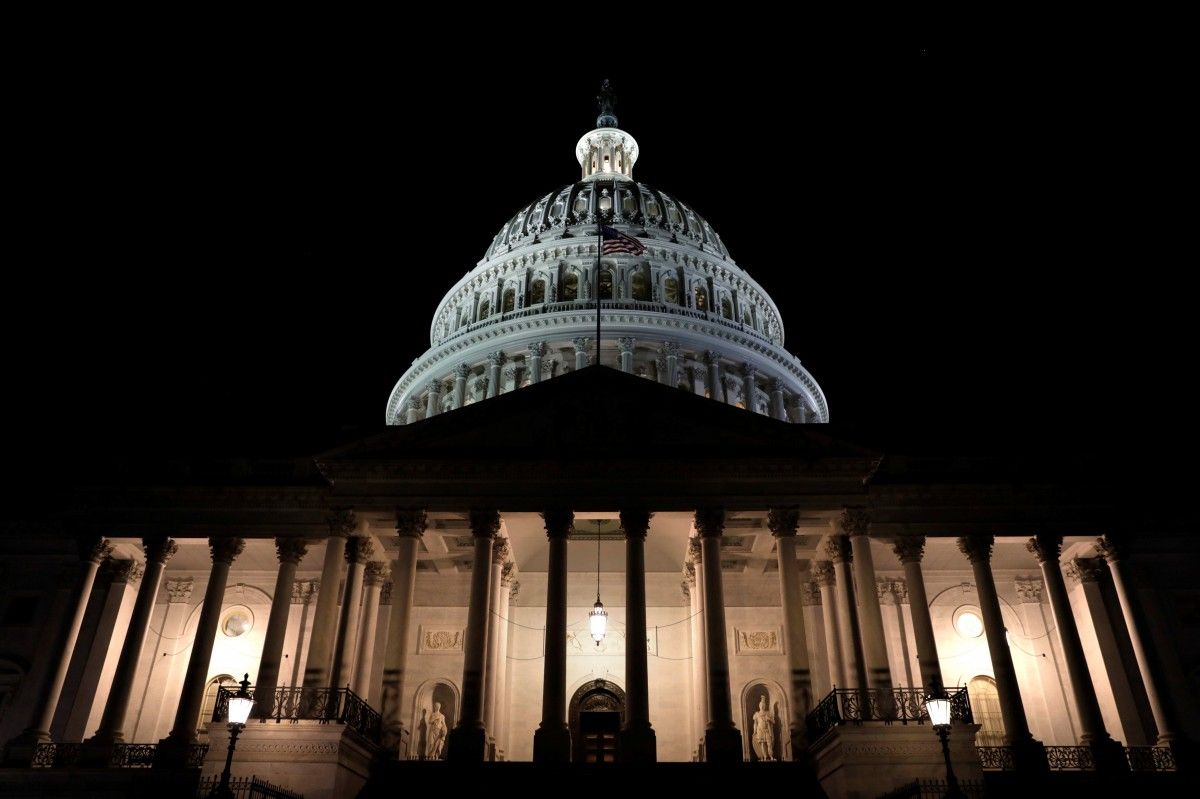 REUTERS
Talks between congressional Republicans and Democrats aimed at averting another U.S. government shutdown have broken down without agreement.
The negotiators were hoping for a deal by Monday to give Congress time to pass legislation by Friday, when last month's federal funding deal runs out, the BBC reported.
The disagreement centres on President Donald Trump's insistence on a bill that funds a U.S.-Mexico border wall.
The previous shutdown, lasting 35 days, was the longest in U.S. history.
Read alsoReuters: Trump announces deal with lawmakers to end government shutdown
Hundreds of thousands of workers were furloughed or worked without pay. The cost to the U.S. economy was estimated at $11bn (GBP 8.5bn).
Democrats want Immigration and Customs Enforcement (ICE) to concentrate on detaining migrants with criminal records instead of those who have overstayed their visas by limiting the number of beds its detention centres have.
Democrats were hoping to cap the number of beds at 16,500. That is roughly the number of people detained in the last years of the Obama White House, the Washington Post says.
The 17 negotiators from the Senate and the House had also been looking at between $1.3bn and $2bn in funding for Mr. Trump's proposed border wall, a long way off the $5.7bn the president has been demanding, reports say.
Lead Republican negotiator Senator Richard Shelby said on Sunday he was "not confident we're going to get there."
"I'll say 50-50 we get a deal," he told Fox News, adding: "The spectre of a shutdown is always out there."
However, one of the Democratic negotiators, Jon Tester, said he remained hopeful a deal could be reached in time to avoid a new shutdown.
"It's a negotiation. Negotiations seldom go smooth all the way through," he told Fox News Sunday.
On January 25, President Trump agreed to a three-week spending deal to end the shutdown and allow Congress to reach agreement.
However he later suggested the talks were a "waste of time."
Mr. Trump had made stopping the influx of undocumented immigrants the focus of his 2016 campaign – and a priority while in office.
His administration had cracked down on immigrants living illegally in the U.S. by aggressively conducting deportations.
The president has backed away from his calls to make Mexico pay for a concrete wall along the border. But during his State of the Union speech on Tuesday he insisted on a "smart, strategic, see-through steel barrier."