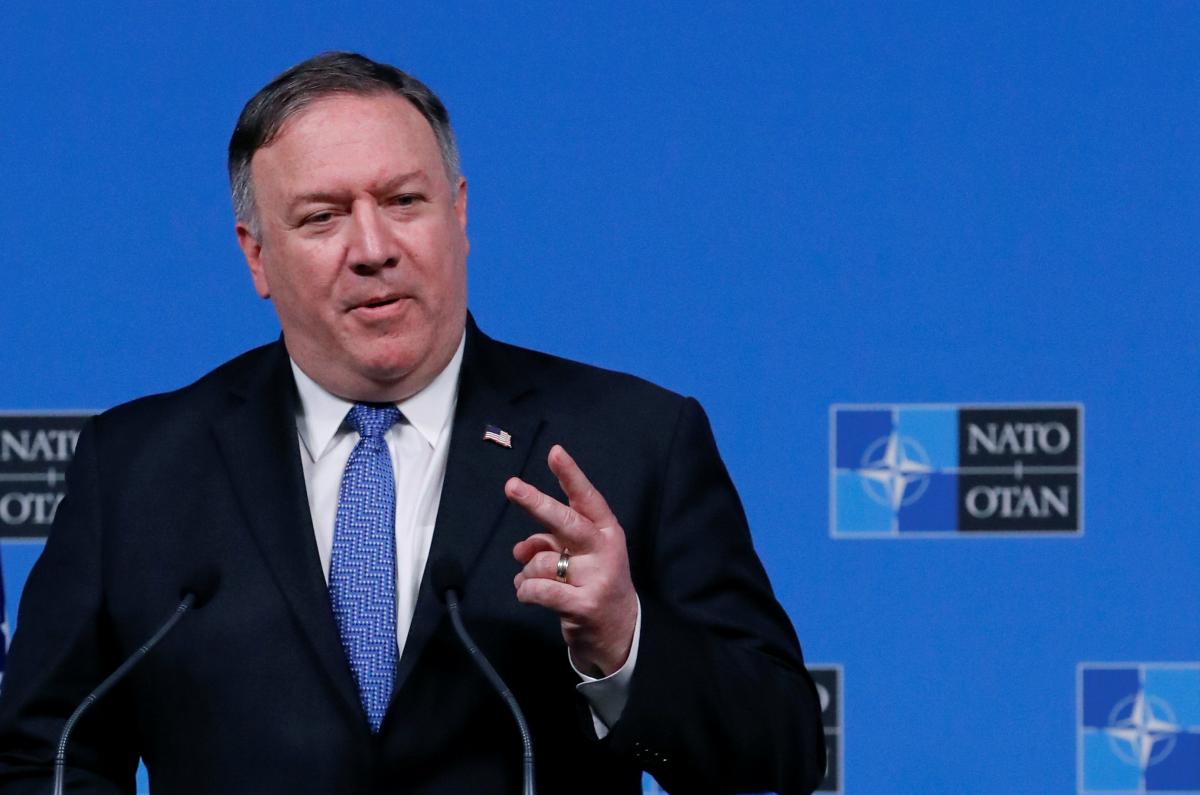 REUTERS
U.S. Secretary of State Mike Pompeo has called on his Hungarian counterpart Peter Szijjarto to support Ukraine.
Speaking at a joint press conference with Mr Sijjarto in Budapest on Monday, Pompeo welcomed Hungary's steps toward boosting the country's defenses: "These steps, together with Hungary's commitment to spend 2% of GDP on defense and a strong presence in Afghanistan strengthens Hungary and NATO's security."
"You need to look no further than Ukraine, Hungary's next-door neighbor, to see why this is needed. And today I spoke with the foreign minister about the urgent support for Ukraine in its quest for sovereignty and territorial integrity," he added.
"We must not let Putin drive wedges between friends in NATO," Pompeo stressed. "Hungarians know all too well from their history that an authoritarian Russia will never be a friend to the freedom and sovereignty of smaller nations."
Read alsoVolker: Issues of minority rights should not hold hostage Ukraine-NATO relations
At the same time, Pompeo added that China was also trying to undermine freedom in the region.
As UNIAN reported earlier, Ukrainian Foreign Minister Pavlo Klimkin said Hungary should realize the scale of Russian hybrid methods, including in connection with last year's arson attack on the Hungarian Center in Ukraine's Zakarpattia region, which, as it emerged during court hearings in Poland, had been orchestrated by a pro-Russian journalist and executed by Polish members of a far-right group.
UNIAN memo. Relations between Ukraine and Hungary deteriorated after the Verkhovna Rada adopted a new law on education in 2017.
Hungary has been blocking Ukraine-NATO Commission meetings, alleging that the language provision of the law on education, which stipulates that the national language is the language of the educational process in educational institutions violate the rights of Hungarians living in Ukraine.
The Hungarian Foreign Minister demanded that Ukraine amend the law on education and postpone its implementation until 2023, otherwise Budapest will block meetings important for Ukraine at the level of the European Union and NATO.
On Feb 14, 2018, the Ukrainian Cabinet endorsed the bill on prolonging until 2023 the transition period for the implementation of the language provision of the Education Law.